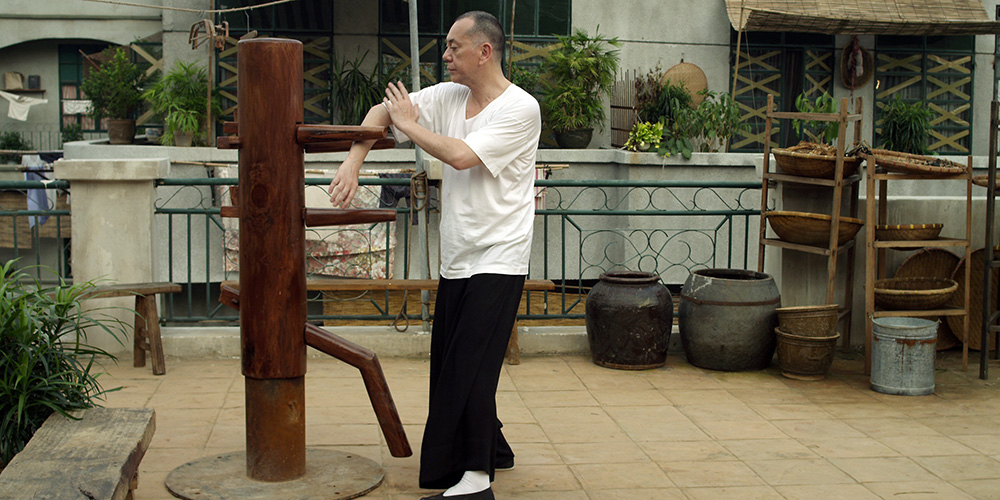 Herman Yau's 'Ip Man: The Final Fight' hits UK home video
---
CineAsia are bringing Herman Yau's 'Ip Man: The Final Fight' to DVD and Blu-ray on June 12, and to VOD on June 5.
Based on the life of legendary Wing Chun grandmaster Ip Man, the film finds an ageing interpretation of the character battling health issues as well as rival kung fu schools and triads. The cast includes Anthony Wong, Eric Tsang, Gillian Chung, Marvel Chow, Jiang Luxia, Xiong Xin-Xin, and Ken Lo.
Synopsis: In postwar Hong Kong, legendary Wing Chun grandmaster Ip Man is reluctantly called into action once more, when what begin as simple challenges from rival kung fu styles soon draw him into the dark and dangerous underworld of the Triads. Now, to defend life and honor, he has no choice but to fight one last time.
Features:
– Making of Featurette
– Cast & Crew Interviews
– Trailer
You can read our review of the movie here, and all versions are available for pre-order now from Amazon.co.uk.