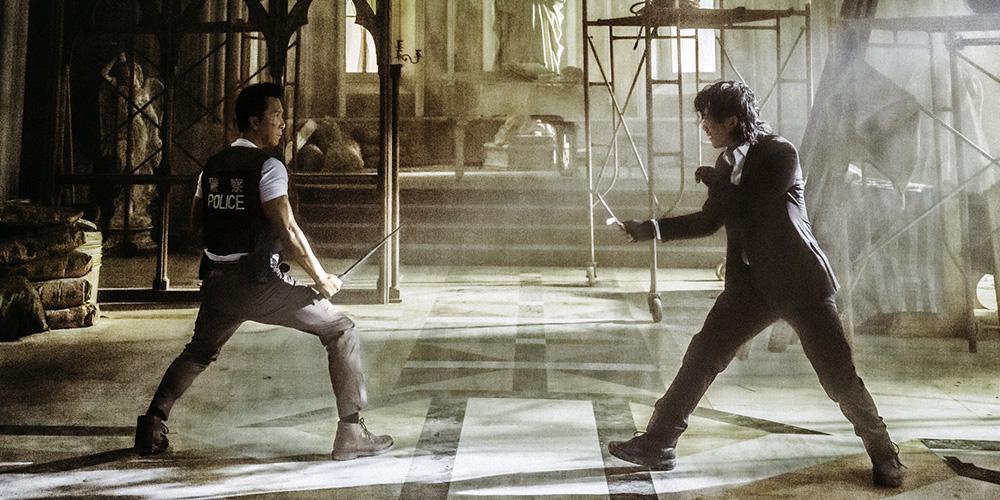 Theatrical release: 'Raging Fire'
---
Trinity CineAsia are bringing the 2021 Hong Kong action thriller 'Raging Fire' (怒火) to UK cinemas on November 12, 2021.
Directed by Benny Chan, the film revolves around an inspector in the serious crimes unit who is forced to take on a former colleague after he goes rogue. The cast includes Donnie Yen, Nicholas Tse, Qin Lan, Ray Lui, Patrick Tam, and Kenny Wong.
Synopsis: While conducting a raid to arrest a drug lord, police encounter a group of masked thugs. In a violent act of sabotage, the gang steals the drugs and murders the police officers on the scene. Arriving late, Inspector Cheung Shung-bong (Donnie Yen) is devastated to see the brutal aftermath, discovering the cop killers are led by Ngo (Nicholas Tse), his former protégé. Once a rising star in the police who was driven to a life of crime, he now bears a grudge. As their fates become entangled again, a score will be settled once and for all.
Raging Fire will open the London East Asia Film Festival on October 21 (tickets available here) before hitting cinemas nationwide.