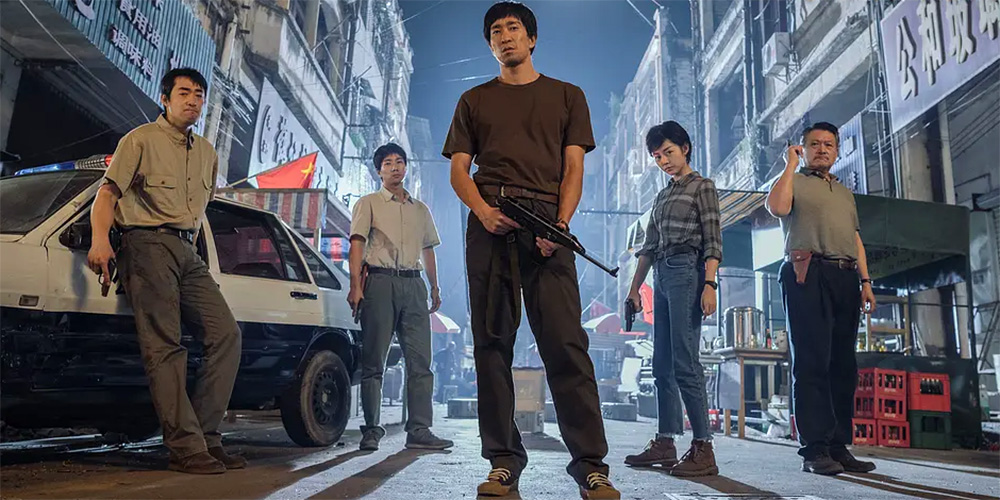 Trailer [2]: 'Caught in Time'
---
'Caught in Time' (除暴) is a 2020 Hong Kong-Chinese crime drama written and directed by Lau Ho-Leung.
The film revolves around the long-running battle between one persistent Interpol agent and a group of violent gangsters. The cast includes Wang Qianyuan, Daniel Wu, Jessie Li, Michelle Wai, and Li Da.
Synopsis: In the 1990s, Interpol agent Zhong Cheng (Wang Qianyuan) was ordered to hunt down the "Eagle Gang". This group of gangsters were well-trained and disciplined, and they committed a series of shocking robberies. The leader, Zhang Xuan (Daniel Wu) repeatedly provoked and pointed the finger at Zhong Cheng. In order to apprehend the "Eagle Gang", Zhong Cheng led the Criminal Police Squad to kill him, vowing to fight them to the end. In the past few years, the police and the bandits have been involved in numerous battles with no side emerging victorious. But the two sides are about to engage in a desperate duel that will finish it once and for all. [© Far East Films]
'Caught in Time' opens across China on November 20, 2020.