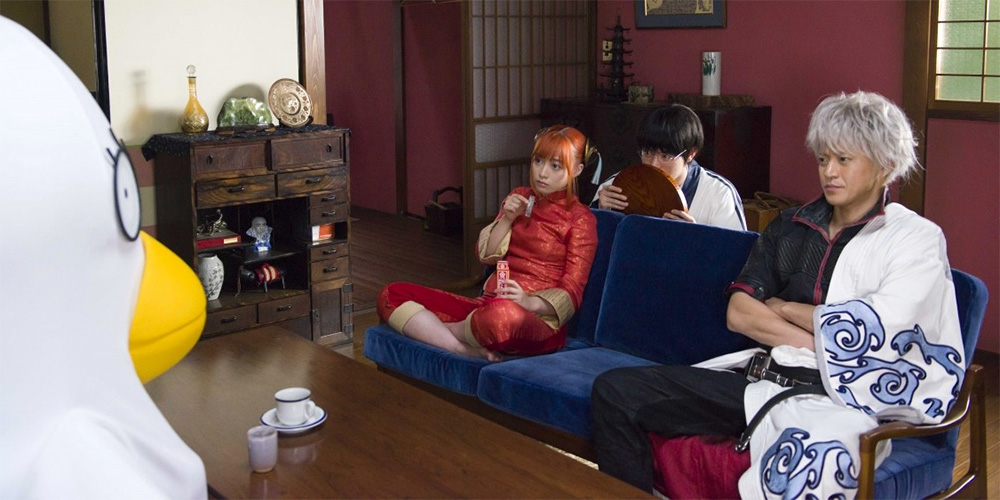 Trailer: 'Gintama'
---
'Gintama' is a Japanese live-action movie adaptation of Hideaki Sorachi's popular manga series.
Directed by Yuichi Fukuda, the story follows the adventures of a samurai and his friends as they battle various foes in an alternate history of Japan occupied by aliens. The cast includes Shun Oguri, Masaki Suda, Kanna Hashimoto, Masami Nagasawa, Masaki Okada, Tsuyoshi Muro, Yuya Yagira, Ryo Yoshizawa, Kankuro Nakamura, Jiro Sato, Nanao, Ken Yasuda, Akari Hayami, and Tsuyoshi Domoto.
Synopsis: Set in a parallel universe around the Edo period. Alien species Amanto attack planet Earth. The people on Earth fight back against the aliens for more than 10 years. The Shogunate sees the power of Amanto and decide accept their conquest. The Shogunate builds a puppet government for Amanto and carry out the Sword Abolishment Edict. Due to these actions, samurai, that fought against the Amanto for their country and their lord, fall into a decline. Gintoki Sakata (Shun Oguri) is a samurai and happens to meet people. He has an extraordinary experience.
'Gintama' opens across Japan on July 14, 2017.