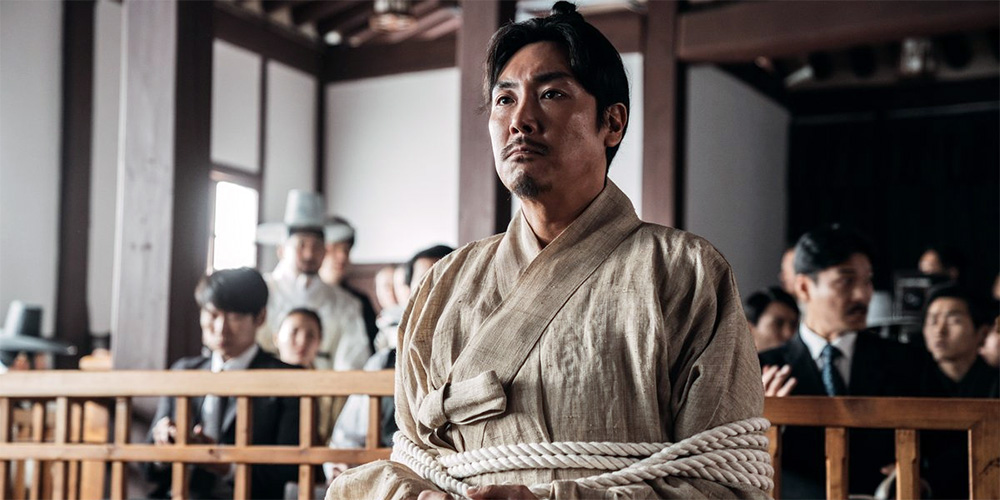 Trailer: 'Man of Will'
---
'Man of Will' (대장 김창수) is a 2017 South Korean historical drama directed by Lee Won-Tae.
Based on the true story of Korean nationalist politician Kim Koo, the film revolves around a young man sentenced to prison for murder who begins to understand how the prisoners are suffering and attempts to make a change. The cast includes Cho Jin-Woong, Song Seung-Heon, Jeong Man-Sik, Jung Jin-Young, and Lee Seo-Won.
Synopsis: In the 1890s, a young man named Kim Chang-Soo is sent to prison for his role in the murder of a Japanese man who took part in Empress Myeongseong's assassination. While behind bars, Kim sees that the prisoners are impoverished and uneducated and he finds out most are wrongly convicted. He begins to teach them letters so that they could clear their false charges. He gradually becomes the hope in the prison. However one day, Kim and his fellows get assigned to a large Japanese construction site where nothing but an ordeal worse than death is waiting.
'Man of Will' opens across South Korea on October 19, 2017.