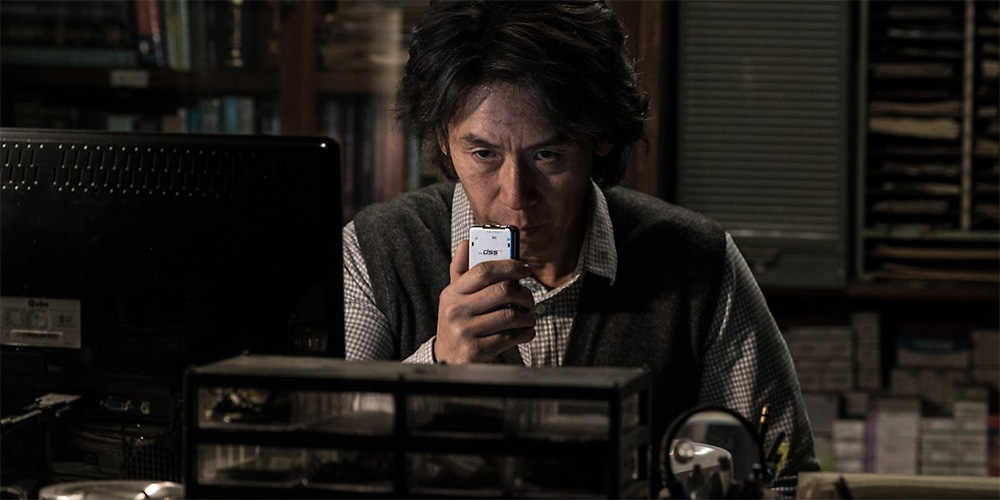 Trailer: 'Memoir of a Murderer'
---
'Memoir of a Murderer' (살인자의 기억법) is a South Korean thriller directed by Won Shin-Yeon.
Based on the novel 'Salinjaui Gieokbeob' by Kim Young-Ha, the story revolves around an ageing serial killer who is fighting to retain his memory and protect his daughter. The cast includes Sol Kyung-Gu, Kim Nam-Gil, Seol Hyun, and Oh Dal-Su.
Synopsis: In his past, Byeong-Soo (Sol Kyung-Gu) was a serial killer. He now suffers from Alzheimer's. Byeong-Soo has a daughter, Eun-Hee (Seol Hyun), but he actually took her from one of his victims. One day, he remembers Eun-Hee's boyfriend (Kim Nam-Gil) approached Eun-Hee to kill her. To protect Eun-Hee, he fights to keep his memory and he plans to kill Tae-Joo.
'Memoir of a Murderer' opens across South Korea in September 2017.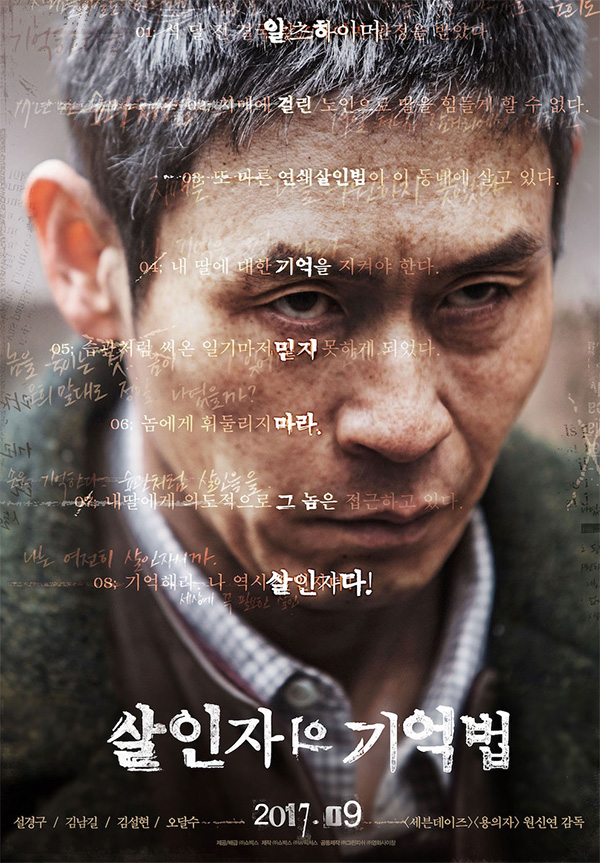 Thanks to AsianWiki.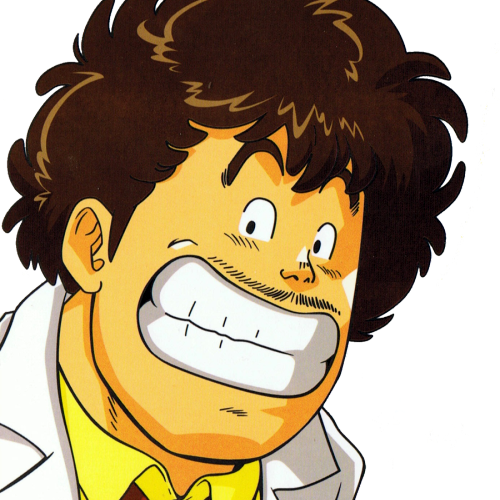 Latest posts by Isaac Chambers
(see all)