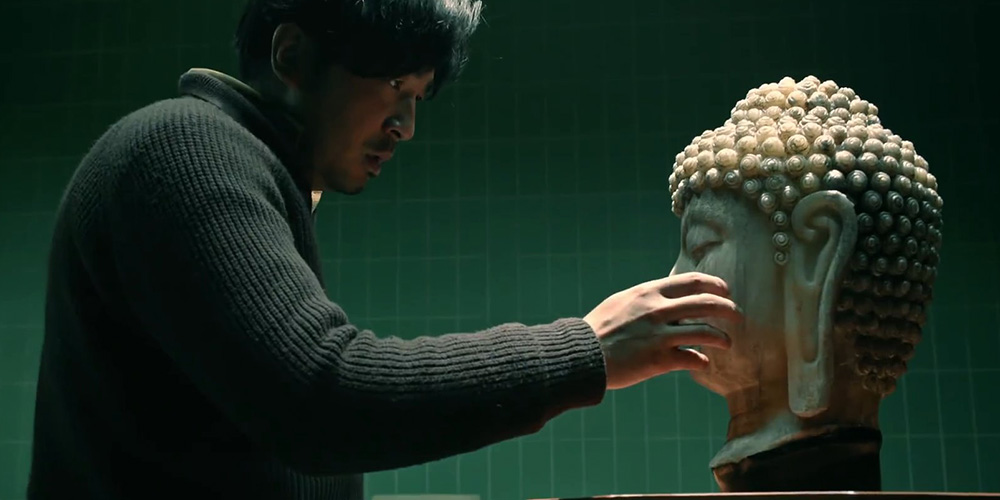 Trailer: 'Schemes In Antiques'
---
'Schemes In Antiques' (古董局中局) is a 2021 Chinese suspense drama co-written and directed by Derek Kwok.
Based on a novel by Ma Boyong, the story revolves around the owner of an antiques shop who gets tangled up with the mystery surrounding an ancient Buddha statue. The cast includes Lei Jiayin, Li Xian, Xin Zhilei, Ge You, Wang Qingxiang, and Mei Yong.
Synopsis: A representative from the Japanese Kido family (Lilie Matsumine) wants to return an ancient Buddha's head statue from the Tang Dynasty to China. However, the process requires that a descendent from the Xu family also be present to accept it. The current descendant, Xu Yuan (Lei Jiayin) is the lazy but talented owner of an antique shop. When he meets with the Kido family and learns the secrets of the statue, he finds himself getting tangled up in a family history that he never knew existed. [© Far East Films]
'Schemes In Antiques' opens across China on December 02, 2021.