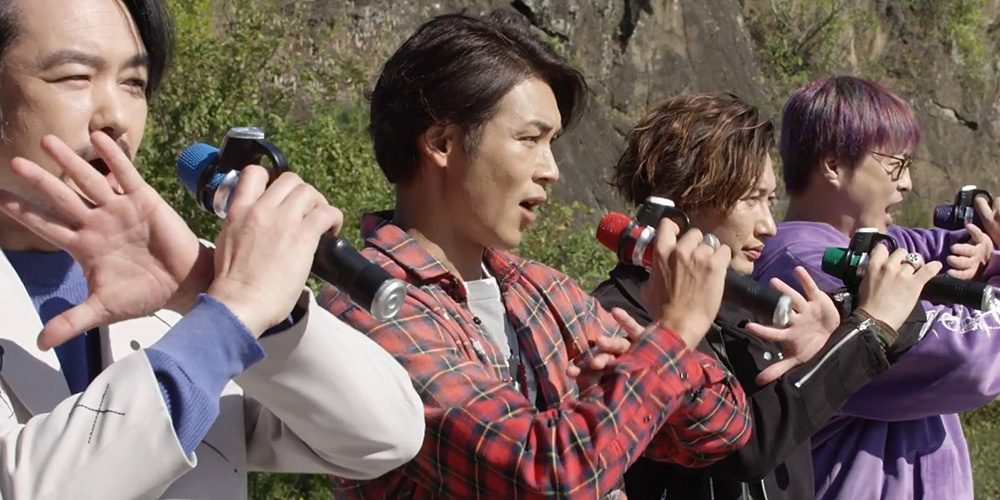 Trailer: 'Super Battle Junretsuger'
---
'Super Battle Junretsuger' (スーパー戦闘 純烈ジャー) is a 2021 Japanese superhero comedy directed by Hiroshi Butsuda.
The film follows a group of singing bath house superheroes who are called in to try and solve the mysterious disappearances of several men. The cast includes Yujiro Shirakawa, Ryohei Odai, Kazuyoshi Sakai, Shota Gogami, Kenichi Suzumura, and Sachiko Kobayashi.
Synopsis: Several handsome men are disappearing from public bath houses all across Japan. When the authorities can't handle the case, it's up to the Sento (bath house) Hero Junretsuger to solve the mystery by transforming into heroes via special karaoke microphones. [Source: The Tokusatsu Network]
'Super Battle Junretsuger' opens across Japan on September 10, 2021.