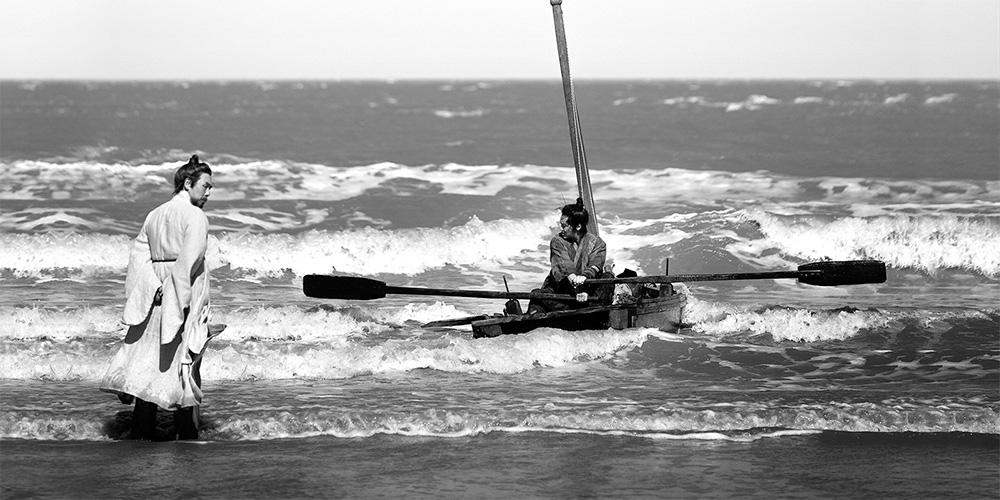 Trailer: 'The Book of Fish'
---
'The Book of Fish' (자산어보) is a 2021 South Korean historical drama directed by Lee Joon-Ik.
Based on a true story, the film follows an exiled scholar who befriends a local fisherman and becomes fascinated by fish. The cast includes Sol Kyung-Gu, Byun Yo-Han, Lee Jung-Eun, Min Do-Hee, and Cha Soon-Bae.
Synopsis: Jung Yak-Jeon (Sol Kyung-Gu) is a scholar and bureaucrat. He is exiled to the remote island Heuksando. There, he becomes fascinated with fish and decides to write about them. Jung Yak-Jeon asks young fisherman Chang-Dae (Byun Yo-Han) for help, but Chang-Dae turns him down. He states that he does not want to help a criminal. Jung Yak-Jeon is aware that Chang-Dae studies by himself and has a hard time studying. Jung Yak-Jeon then offers to exchange knowledge, with Jung Yak-Jeon offering his expertise in studies for Chang-Dae's expertise about the sea. Chang-Dae accepts the offer. Soon, Jung Yak-Jeon realizes that Chang-Dae studies to become successful and he becomes disappointed in him. [Source: AsianWiki]
'The Book of Fish' opens across South Korea on March 31, 2021.