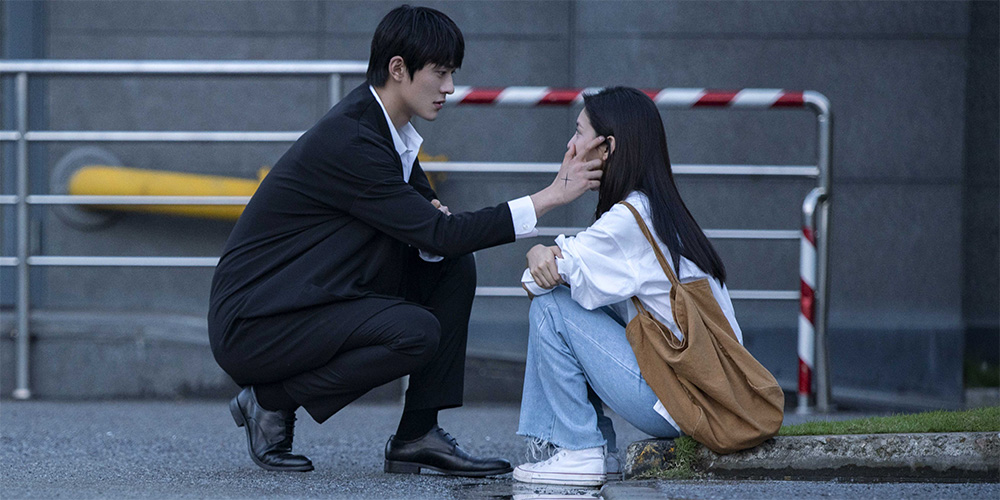 Trailer: 'The End of Endless Love'
'The End of Endless Love' (如果声音不记得) is a 2020 Chinese fantasy romance co-written and directed by Luo Luo.
The film revolves around a young man with the magical ability to make people happy, who finds himself falling for the girl he is trying to save. The cast includes Zhang Ruonan, Kendrick, Wang Yanlin, Yan Yikuan, and Zuo Xiaoqing.
Synopsis: Xin Tang (Sun Chenjun) has the ability to create happiness for others through sound, but after using it three times on the same person his life will be bound to them. Only when the other person is happy can Xin Tang finally escape. When Xin Tang rescues Ji Ze (Zhang Ruonan), an internet celebrity from the same school who was about to commit suicide, the two are bound together. Ji Ze was cheerful on the surface but actually suffered from depression. In order to break the bond, Xin Tang tries his best to make Ji Ze happy, but he finds himself starting to develop feelings for her. [© Far East Films]
'The End of Endless Love' opens across China on December 4, 2020.