Produced by the makers of 'Ong Bak' and 'Chocolate' (but no martial arts here I'm afraid), '13: Game Of Death' is a wicked black comedy/horror that twists convention at every opportunity. A down on his luck office worker gets a chance to pay off his debts and make a fortune when a mysterious phone call challenges him to a game. Said game involves thirteen challenges that get more severe as the game goes along, all of which must be completed in order to win the money. This is where the ghoulish fun comes in as the protagonist must start by simply killing and eating a fly, to fighting strangers on a bus, to, well, better just to see for yourself as the less known, the more fun and macabre '13: Game Of Death' is. Starting off as a black comedy, things soon turn more sinister, and gory, in this inventive and must see slice of Thai cinema.
Working like a twisted Thai version of David Fincher's 'The Game', '13: Game Of Death' begins somewhat harmlessly (unless you are a fly of course) as the protagonist, Pusit (Krissada Terrence) accepts the challenges and finds his bank account increasing the more he succeeds at them. Very much a black comedy to begin with, Pusit's challenges see him partaking in some very socially unacceptable things (not least having to ingest and digest certain repulsive items) before proceedings begin to take a turn for the sinister. It's not long before Pusit's morals are thrown into jeopardy and pretty much out the window as the ethical boundaries of the challenges are crossed and the inevitable violence increases. This is where Sakveerakul's film becomes more interesting and outlandish as the black comedy gives way to horror as it turns out '13: Game Of Death' isn't so much a game but a test of human endurance and pushing one's principles to their absolute limits.
Terrence gives a committed and believable performance as a once good man who finds himself falling into the trap of doing anything in the name of money. Sakveerakul keeps the film tight and the tension building his narrative never taking the easy or predictable route. Being produced by the makers of 'Ong Bak' and 'Chocolate', '13: Game Of Death' is quite a departure from their more famous and action heavy product but it shows Thailand is just as creative at other genres and creating horror as they are at orchestrating martial arts mayhem and bone crunching action.
As mentioned, it's best to know as little about '13: Game Of Death' (other than its very, very good) as the less you know the better the film experience it is. The resolution may not be as satisfying as one would hope but the macabre journey the narrative takes, coupled with impressive performances, makes '13: Game Of Death' one of the most inventive and twisted shockers to come out of the East in some time. Good stuff.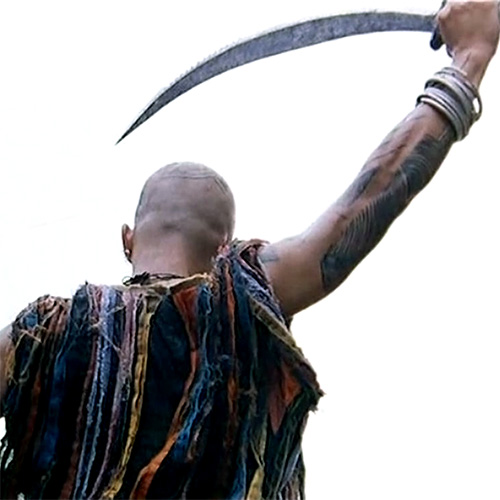 Latest posts by Andrew Skeates
(see all)