When the Monkey King abuses his master, the Longevity Monk, he is banished to human form until he learns the meaning of life and only then will he be reunited with his master. However, the Monk sacrifices his mortal life making it seemingly impossible for the Monkey King to return to his immortal form.  In the meantime, evil sisters arrive at the mountain where the Godly reunion is to take place in search of the Monkey King.  Unfortunately, they only encounter Joker (Chow Sing Chi), the hapless leader of a band of robbers who poses as the Monkey King in order to win the heart of one of the sisters.  To complicate things further though, the mighty King Bull appears seeking revenge on the Monkey King and attempts to kill Joker but only ends up killing one of the sisters.  Joker's only hope to save her is to obtain Pandora's Box; a sacred item which allows the user to travel back in time but can Joker save everyone in time and find true love?
Based on the 16th century novel 'Journey to the West' by Wu Cheng'en, 'A Chinese Odyssey Part 1: Pandora's Box' is not only an excellent incarnation of the tale but also an outstanding period comedy.  With stunning visuals, fantastical battles and numerous hilarious running gags/spoofs, this is exactly the kind of vehicle that Stephen Chow thrives in.  A big part of this winning formula can be attributed to the script, which manages to find just the right balance between the source material and Chow's humorous antics. The film also boasts a fine supporting cast, from the ever-present Ng Man-Tat to the extremely adaptable Karen Mok, who all play their roles perfectly.
If there is one glaringly obvious fault with this movie, it's the fact that it is really only half a film. I doubt many of you will be surprised by this considering the title, but I still feel it's worth mentioning as the film does come to a somewhat abrupt ending. All in all though, 'A Chinese Odyssey Part 1' is great all-round entertainment that shows Stephen Chow and the Monkey King myth at their finest.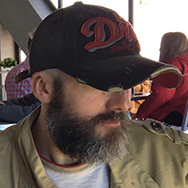 Latest posts by Phil Mills
(see all)