Yen stars as Cat, one of the top hitmen for hire.  During a routine hit, he encounters his old partner Wesley (Simon Lui) who was once his closest friend.  However, Wesley took a sharp turn into the demonic and betrayed Cat in preference of a life of crime.  As these feelings of hate return, Cat elects to take a hostage in the form of Carrie (Annie Wu) as he believes her to be Wesley?s girlfriend.  Of course, this close contact between captor and captive forges a bizarre relationship which results in the eventual release of Carrie completely unharmed.  However, Wesley immediately spots the connection and grabs Carrie in the hope of forcing a final showdown.
Written by the hugely informative Bey Logan, 'Ballistic Kiss' is an interesting premise let down by budget restrictions and time restraints.  The film starts out well enough with some solid action as well as good performances from Yen and Wu, but as the second half rapidly approaches you get the distinct feeling that the production is being rushed.  The ending in particular would seem to corroborate this as the final battle is not as vindictive as it could have been and there are several loose ends still left hanging.  However, it is still a worthwhile watch as the opening action on display from Yen is as exciting as ever (although the usual undercranking is evident) and Logan's script is entertaining if perhaps a little forced in the dialogue area.
Overall, worth a watch thanks to Yen and Wu but it's unlikely to set the world on fire.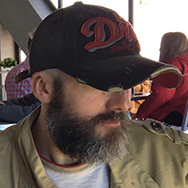 Latest posts by Phil Mills
(see all)