Curry (Cheung) and Pepper (Chow) are two easy-going  C.I.D. policemen who are also the best of friends.  When they are selected by a female reporter (Bridgewater) as the subjects of her fly-on-the-wall documentary, their lives receive something of a shake-up.  Soon, the two friends find themselves competing for screen time as well as the love of the reporter and when Curry emerges victorious the arguments begin.  As their friendship goes through a rough period, a case arises concerning a weapons smuggler by the name of Mad Dog (Ko).  The question is, will Curry and Pepper be able to put their differences behind them so that they can once more bring justice to the streets of Hong Kong.
Buddy cop movies are a dime a dozen in Hollywood and it often seems like they churn out at least a couple every year. Despite these numbers though, only a few of them can claim to contain the essential ingredients of a solid leading partnership, exciting action and a competent story-line.  'Curry And Pepper' is one of the earliest examples of the genre crossing over into Hong Kong cinema, and it remains one of the most successful.  Chow and Cheung are at the core of its success, as the two actors forge an excellent on-screen chemistry that allows for some undeniably amusing antics. Most of the highlights are sketch-style comedy routines that are interspersed perfectly with the often surprisingly violent action. There's also a fair amount of heart injected into the proceedings, which really helps flesh out the characters as well as providing a backbone for the relationship between the leads.
Blacky Ko, often known more for action and acting rather than directing, does a really admirable job with 'Curry And Pepper'. The film is a genuinely well-made buddy cop outing that has two great leading performances and a healthy helping of Hong Kong-styled heroic bloodshed. Unsurprisingly, the film was also a commercial success and a sequel was originally planned in 1991. Sadly though, it never materialised and the closest they ever came was when Jacky Cheung appeared in the vastly inferior 'Pom Pom And Hot Hot'.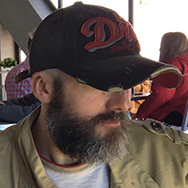 Latest posts by Phil Mills
(see all)