Sing's (Stephen Chow) performance in the line of duty should have earned him a promotion, but his cockiness in front of his superior results in a demotion to traffic duty.  To make matters worse, his old partner (Ng Man-Tat) winds up as a higher ranking officer despite his cowardly demeanour.  Now the laughing stock of the police force, Sing enlists the help of his old school chums to infiltrate an ongoing investigation. Once he is back in the classroom, Sing wreaks havoc in the hallways and does everything in his power to track down the bad guys.
While the concept may now be somewhat familiar, 'Fight Back to School 2' still manages to recapture a fair bit of the first film's magic. This time around there's a greater emphasis on comedy, giving Chow plenty of chances to demonstrate his typically entertaining fast speak as well as participating in some highly entertaining slapstick. As an added bonus, the majority of the original cast make a welcome return, with Ng Man-Tat in particular delivering some extremely funny moments.
Although it isn't quite as good as the original, 'Fight Back To School 2' is still a solid sequel that contains some classic moments of hilarity. If you're a Stephen Chow fan then it's guaranteed to please.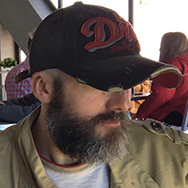 Latest posts by Phil Mills
(see all)