'Beast Cops' and 'Beast Stalker' helmer, Dante Lam, delivers another high-powered cops and robbers flick that while not as consistently entertaining as some of his other work, is still a slick and often-brutal slice of Hong Kong action. Hard boiled cop Manfred (Lai) is your typical rough and gruff, seen it all cop who, still mourning the death of his wife two years previous, is dishing out his own kind of fierce justice. Not averse to beating the living crap out of suspects, he crosses paths with Inspector Kee (Ren) during an investigation into the death of a prostitute. The two form an alliance out of the respect for the fact they both want to get the job done (usually by any means necessary) but as they dig deeper into the investigation the dead prostitute turns out to be only the tip of the iceberg and their own moral and professional ambiguities threaten to derail their careers, their lives and the lives of those around them.
'Fire of Conscience' appears, at first, to be just a straightforward and full throttle action thriller (this mainly due to the trailer blitzkrieging the viewer with all the film's action scenes) but, and much like the crime being investigated, there is a lot more going on. As well as the two high-flying, risk taking cops, the film features a wealth of characters, both good and bad, who are linked in some way to the events that unfold. There are the other cops working for both Manfred and Kee (including the always underrated Liu Kai Chi) who all get their moment and play a part in the escalating action; there is also poor old Huang Yang (Wang) who has unfortunately got caught up in the bad guy's plans, his pregnant wife being held hostage by them; and then there are the bad guys themselves who, for the lack of a better phrase, are some ruthless bastards (especially the one called Blade, played with incredible intensity by Tan Kai). The film is then, perhaps, much more multi-layered than one might first think and means there is a lot more going on than just high octane shooting and running.
This is also perhaps the film's downfall. Inevitably some characters are undercooked and the need to have nearly all the character's back-stories included does kill the pace somewhat and often feels unnecessary. Unfortunately, it also means melodrama rears its ugly head more than once and this jars with the slick and hard edge vibe of the rest of the film. However, the character of Huang Yung (played with raw emotion by Baoqiang Wang) is a welcome addition to the cop formula. His desperate attempts to save his wife and the increasing amount of violent acts he must commit for the bad guys brings taught tension as well as a dark tone, and is a welcome break from the all too familiar cops-with-a-troubled-past part of the narrative. Having said that, Leon Lai ('Bodyguards and Assassins') is brilliant as Manfred and brings impressive force to the role.
As ever with Dante Lam the action is solid as a rock. While the film isn't saturated with it and many sequences are short and sharp, the action is still impressive with two standout sequences. The first is a teahouse shoot-out where the cops and criminals first ignite their feud and features some slick choreography and bullet-riddled gunplay. The second is the finale which after a bit of gunplay (featuring a "Holy Shit" moment with a shotgun!) a brutal one-on-one fight ensues, in a garage set on fire which incorporates a fight under a raised car (which is on fire!) and, among other things, a lady giving birth! Lam knows his action and 'Fire of Conscience' delivers some stellar scenes of gunplay and citywide destruction.
While the narrative and tone get a little muddled and the pace dips here and there, 'Fire of Conscience' is still a good tough-as-nails cop thriller with some brutal action and shows Lam is one of Hong Kong's most dependable directors for solid character driven action films.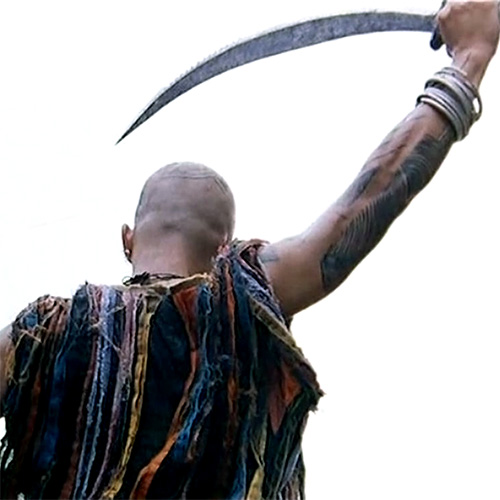 Latest posts by Andrew Skeates
(see all)