The law of film-making states that if a film is a big box-office success, the immediate plan is to make a sequel to recapture the financial benefits of the original. With Benny Chan's 'Gen-X Cops' being said box-office hit, the obvious line for all involved was to follow up with this sequel 'Gen-Y Cops'. Stephen Fung and Sam Lee return as the characters Match and Alien, but Nicholas Tse is replaced by another young Canto-Pop star turned actor, Edison Chen. Therefore, all is pretty much in place for this flashy big-budget sequel.
After years of preparation and co-operation with the F.B.I., a U.S., scientific agency finally completes the eagerly-awaited RSI defence robot – the ultimate in futuristic weapons. Shortly after a successful testing, the robot suffers a strange relapse and destroys a large portion of the laboratory – this is soon traced back to the robot's young designer Kurt who is unimpressed by the way he has been cut out of the project's funding. This 'minor' glitch is ignored and the RSI robot is sent to Hong Kong to take part in an exhibition highlighting high-tech weaponry from around the world. In joint charge of the security of the exhibition are the F.B.I. and the Hong Kong police, foremost among them being Match and Alien alongside their new partner Edison. The unsteady relationship between these two forces is soon shattered when Kurt uses his old friend Edison to steal the RSI robot and frame him for the crime. With the trigger-happy F.B.I. agents hunting Edison down, the young cop resolves to clear his name by finding Kurt and bringing him to justice before he can close a highly lucrative deal with an Arab buyer. The race is on for the trio of Gen-Y Cops to find their foe before the authorities land the blame upon them.
As with the original, 'Gen-Y Cops' proved a notable box-office success and there may not be too long before Hong Kong cinemagoers are treated to 'Gen-Z Cops'. Watching 'Gen-Y Cops', this might not be a bad thing; taken on face value, this is a supremely entertaining popcorn movie. Some have pointed a disparaging finger at the film, but perhaps the value of the film has been missed with this harsh critique. This is a live-action comic book in its purest form with vibrancy and sheer exuberance spilling out of every frame. Those looking for something meaningful or thoughtful would be better with a Fellini classic, but those wanting a cinematic adrenalin rush will not find many better vehicles to achieve this. Sam Lee and Stephen Fung shine in their comic double act roles and ensure that even when the exciting action has let up, the film is never dull. Lee has become known as an eccentric screen persona who is always giving value for money on the screen, but Stephen Fung is also beginning to shape an absorbing persona – the happy-go-lucky hero. It's hoped that future roles will give Fung the continued opportunity to capitalise on this.
If there is one weakness that stands out it is the focus on Edison Chen and his character's personal battle against Kurt (Sun). Between two more commanding performers this may have worked with more panache, but here the pace flags slightly when they are the centre of attention. Chen's performance is, however, not as bad as some have claimed and there is not a great difference between his and Nicholas Tse's 'Gen-X Cops' showing. If Chen does need to observe a performer to help his own acting career, he could do far worse than look to Paul Rudd who makes the little material he's given really come to life here. The interplay between Rudd, Fung and Lee is another of the film's bonuses.
For all the plot holes and script deficiencies, this is an excellent slice of Hong Kong entertainment with a return to the edict of fun film-making that made the 80s stand out. Don't expect high-art and you'll be in for a thrilling ride.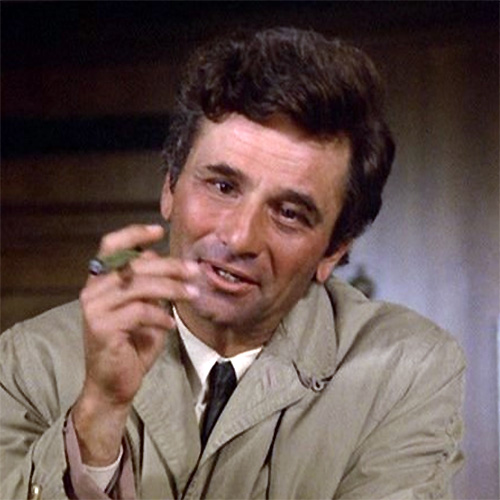 Latest posts by Andrew Saroch
(see all)