Kiki is a 13-year-old witch who lives in a village where her mother is the resident herbalist. Tradition dictates that witches of this age must live a year alone so Kiki takes off for the big city with her black cat Jiji in tow. After a hard start, Kiki makes friends and finds a place to stay but it soon dawns on her that she has nothing to offer the people around her. At least that is until she comes up with the idea of starting her own delivery service, using her somewhat raw broom riding skills to get around quicker than everybody else. Now all she has to worry about is pleasing her customers and dodging the local boy obsessed with her ability to fly. Simple… right?
Loosely based on a children's book by Eiko Kadono, 'Kiki's Delivery Service' is another slice of brilliance from Studio Ghibli writer-director Hayao Miyazaki. Sporting a number of his familiar themes and ideas (young female protagonist, coming of age story, fantasy adventure, etc.), the film is an expertly crafted tale of a girl who must take her first steps into independence and adulthood. As you would expect, this is a story that speaks to audiences of all ages and the film makes good use of its magical setting and larger than life characters to successfully convey the message. Much like a lot of Miyazaki's other work, the film also does an excellent job of capturing a segment of the heroine's life, really making the audience feel for Kiki's predicament and root for her to win the hearts of those around her. There's also a touch more subtle humour mixed in here than usual, some of which is so well done that it regularly had me laughing out loud.
As with a lot of the early Studio Ghibli outings, 'Kiki's Delivery Service' was made at a time when the majority of Japanese animation was predominantly hand-drawn. While I am sure that this approach now seems far too much like hard work, the effort really does pay off and it's clear that Miyazaki has put his heart and soul into every frame. The amount of detail on display is astounding (particularly if you watch the blu-ray) and it never ceases to amaze me how the characters can seemingly look realistic one moment and then comical the next. Added mention must also go to the voice artists involved, with Minami Takayama ('Detective Conan') and Rei Sakuma ('Ranma 1/2') putting in some very well rounded performances that perfectly capture the essences of their characters.
If you've read any of my other reviews of Hayao Miyazaki movies, then you'll know that I am genuinely in awe of the man and can't resist showering his work with praise. 'Kiki's Delivery Service' is certainly no exception as this is another superbly constructed piece of cinema that really captures the imagination and warms the heart.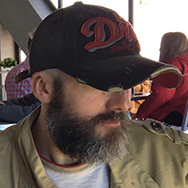 Latest posts by Phil Mills
(see all)