When Police Officer Piao (Bill Tung) begins investigating an underground drug smuggling ring, he winds up getting himself killed.  However, his death is staged to look like a suicide so when he arrives in heaven Piao naturally demands retribution.  His requests are granted and he is given the power to haunt Hsing (Chow), a rookie cop who he must communicate with to help solve his murder.  After he gets over the initial shock, Hsing only agrees to help if he is given something in return so Piao offers to help him get a girlfriend and a promotion.  With Piao's old partner (Fung) completing the line-up, the three set out to bring the criminals to justice with the help of a little supernatural wizardry.
'Look Out, Officer!' might have been a fairly routine comedy if it weren't for the inclusion of Stephen Chow, Bill Tung and Stanley Fung. All three actors are renowned for their comedic works and it's interesting to see them combine at a time when Tung and Fung were at the tail end of their careers while Chow was only just starting out.  Thankfully though, the film provides plenty of opportunities for all concerned, with Chow given the unusual role of the straight man opposite Tung's turn as the cheeky ghost. Most of the humour is fairly simple but effective slapstick, with the added bonus of some unintentionally amusing special effects and wirework.
'Look Out, Officer!' provides no real surprises but it is a solid slice of light-hearted comedy that makes the most out of its impressive cast.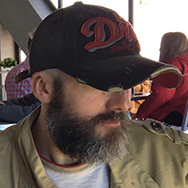 Latest posts by Phil Mills
(see all)