2003 was far from a great year for Hong Kong cinema. In both financial and artistic terms, the year failed to build on the promise of the previous twelve months. Nevertheless, one film stood out as a pleasant surprise, a film that I knew little or nothing about, but proved to be a very entertaining feature – 'Love Undercover' was its name. Starring Miriam Yeung, an actress who's gradually catching up with Sammi Cheng's box-office domination, the film, though lightweight, was endearing and was an excellent showcase for the charming Yeung. The question now is could the sequel measure up favourably to its predecessor – financially it easily outgrossed the original, but what of the actual quality of the finished work.
After completing her last mission with flying colours, Kuen (Yeung) is given the choice of any role in the Hong Kong Police Department. Reluctantly accepting the promotion, Kuen nonetheless throws herself into her assignments only to see her attempts to please her superiors turn into unmitigated disasters. These horrendous errors means that, as quickly as she was promoted, she id demoted to her old desk job within the police station. Nevertheless, Kuen isn't overly concerned as her private life is in far better shape with Man (Wu) now contemplating a proposal of marriage to the woman he loves. Her career opportunities are also boosted soon after her eventual demotion as her loyal superior asks for her help during the visit of exotic Empress Tasha of Puerto Risi. Following a somewhat over-zealous welcome, the beautiful empress and her entourage are sent to stay with Kuen and benefit from her protection. However, the seemingly pleasant stay takes a turn for the worse when Kuen accidentally pushes her guest down the stairs after an altercation between the two. During her subsequent disciplinary, Kuen is now told that Tasha is in fact an Interpol agent who is attempting to crack a smuggling role in which the ruler of Puerto Risi is implicated. Another misunderstanding now means that Kuen must travel to Shanghai to meet the master thief and persuade him that she herself is the empress he loves.
As lightweight as the original, 'Love Undercover 2' is never going to be an award winner, but, to its credit, it's not intended to be. Joe Ma's goal is to create a fun comedy that highlights the charm of Miriam Yeung and absorbs the viewer in her outlandish adventures – in this regard the film is a definite success. Though it doesn't meld its elements together in quite the way that the first film did, 'Love Undercover 2' still has much to offer. Once again, the focus is not on the admittedly unconvincing plot, but the superb interplay between the extensive cast of well-established characters.
Despite its qualities, Joe Ma's follow-up doesn't always live up to the promise of the excellent first ten minutes. As was mentioned earlier, the storyline isn't intended to be the main anchor of the film, but the last ten minutes unravels to the point of distraction. With the main narrative and the sub-plot meeting together, Joe Ma allows matters to become entangled and even more incredulous than they originally were. The film would've benefited from another ten minutes cut from the running time to create a tighter, smoother Miriam Yeung vehicle. Nevertheless, 'Love Undercover 2' is still a more consistent film than many recent comedies from Hong Kong cinema.
'Love Undercover 2' is recommended to anyone who enjoyed the original. It's a much more absorbing film than the disappointing 'My Lucky Star' and makes fine use of its exceptional ensemble cast, utilising the effective characterisations that had been created in the original and adding a few new faces. One major highlight of 'Love Undercover 2' is the superb chemistry between Miriam Yeung and Daniel Wu; building on their unlikely relationship from the first film, the couple actually seem to be in love and fully convey these feelings to the viewer. Though this isn't normally identified as a necessity for this type comedy it is nonetheless very welcome. Daniel Wu has made steady progress from his unbalanced performance in 'Gen-X Cops' to his current reputation as an actor whose performances get better with every new film. With a career that becomes ever more varied in the types of roles he chooses, Wu is potentially a name for the future. Getting off that particular tangent, I would again recommend 'Love Undercover 2' as a slick and thoroughly entertaining sequel.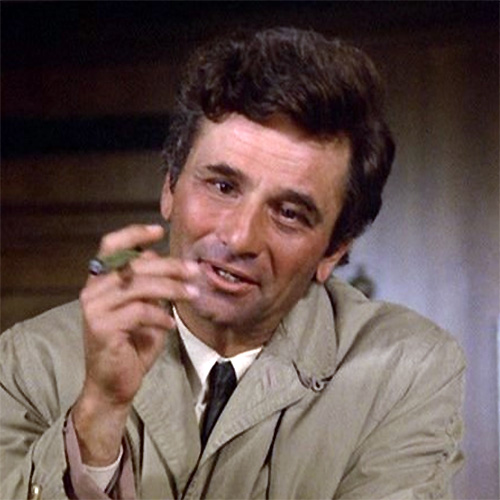 Latest posts by Andrew Saroch
(see all)