Spun off from the highly successful Donnie Yen 'Ip Man' series, 'Master Z' follows 'Ip Man 3's Cheung Tin-Chi (Zhang Jin) who having been defeated by Ip Man decides to live a quiet and martial arts free life. His main priorities are now running his little Hong Kong store and raising his only son, leaving his days of Wing Chun mastery behind him. But no sooner has Cheung settled into his peaceful life, than his martial arts past comes back to the fray when he inadvertently stumbles into a confrontation with local gangster Kit (Kevin Cheng) who is hassling night club singer Julia (Ada Liu) and her friend Nana (Chrissie Chau). Fists fly and Kit is humiliated by Cheung, who enacts swift vengeance by torching Cheung's shop and almost killing his son. Cheung and his son are fortunately taken in by Julia and her kind but tough brother Fu (Xing Yu) who run a night club on the infamous Bar Street. The group make for a makeshift family with Fu encouraging Cheung to teach Wing Chun again but Kit is not far away, still wanting further revenge, all the while mobilizing his forces with local crime boss Owen (Dave Buatista) and attempting to take the reins of his own crime syndicate from his boss sister Tso (Michelle Yeoh).
'Master Z' is a pleasant surprise. While spun off from Yen's global smashing series (he produces here but does not feature, save for a few flashback clips from 'Ip Man 3') it may not reach the heady heights of that modern classic series but is still a solid and satisfying martial arts flick. Competently directed by the legendary Yuen Woo-Ping and utilising a decent budget (the neon drenched Bar Street set where a lot of the action takes place is impressive), 'Master Z' is pleasingly straight-forward, action soaked entertainment. The drama is never over wrought, the action nicely paced throughout and the entire cast bring their A-game. Zhang Jin ('SPL 2', also recently seen with Bautista in 'Escape Plan 3') is turning into an action star in his own right and while he might overplay the quietly strong type (a little more emotion on occasion wouldn't have hurt!) he's a dynamo in the film's exciting set-pieces. Likewise Kevin Cheng and Dave Bautista make for impressively vile and formidable villains and Yeoh can still hold her own as the bad girl trying to go good. Mention should also go to Ada Liu and Xing Yu as the nightclub owning brother and sister who aid Cheung, with Yu showcasing some great fight skills in several of the action scenes.
Only Tony Jaa is given short shrift in what amounts to a cameo and one decent fight, which is a shame. The flick also takes a couple of dark turns on occasion which makes the tone wobble a little but for most of the running time (which is refreshingly and to the film's benefit, under 2 hours!) Woo-Ping crafts a rock solid and rollicking period set martial arts actioner. He shows no sign of waning on the creativity front with set-pieces including an eye-popping fight which see the fighters go up, over and down the large neon signs that populate Bar Street, and a barnstorming scene that sees Cheung and Fu take on an army of goons and a sword-wielding Yeoh in one of the best fights scenes of the year.
No doubt 'Master Z' will always be in the shadow of Donnie Yen's juggernaut series but one shouldn't write-off this spin-off just because Yen isn't in it as it's a stellar old-school flavoured martial arts flick, a great showcase for  Zhang Jin's fight skills and shows Woo-Ping can still craft a wickedly fun fight flick.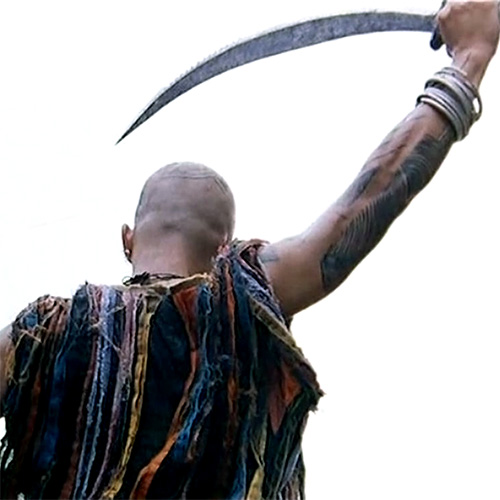 Latest posts by Andrew Skeates
(see all)