Inspector Cheng, ardent supporter of the philosophies of the People's Republic Of China, is given a new responsibility by her appreciative superiors. Her task this time is to guard party chief Mr. Chien as he makes a clandestine visit to Hong Kong to see his childhood sweetheart. On the plane to Hong Kong, however, Cheng and her eccentric cousin are shocked to learn that their flight is to be diverted to Tai Pai, home to the dissident Chinese/Taiwanese who Cheng abhors. The uptight inspector discovers that her 'captors' are nothing but friendly and she even attracts the attention of a bullish Taiwanese security officer. When Cheng is finally able to leave Taiwan – suitably contrite after her harsh judgements – she teams up with a savvy Hong Kong agent who is asked to make sure the visit of Mr. Chien runs as smoothly as possible.
Carol Cheng is the kind of consummate professional who can turn in splendid comic performances without even flexing her thespian muscles. Such an ability has made those who lens her pictures occasionally lazy and far too reliant on letting their leading ladies expertise paper over the numerous cracks in the production. The somnolent first sequel to the excellent 'Her Fatal Ways' showed how easily such a trap can be sprung; even with Alfred Cheung in the director's chair, the follow-up felt as if all concerned were simply going through the motions. 'Her Fatal Ways III' is a return to form for the series and, though it still pales next to the original, it is a far more satisfying 90 minutes than the second part.
'Her Fatal Ways III' plays on the same themes and stereotypes of the original; Inspector Cheng is the proverbial country bumpkin spouting party rhetoric at the drop of a hat while Anthony Wong is the typically urbane Hong Kong agent who acts as an obvious juxtaposition with the backwardness of his new partner. This is not only the formula for all of the 'Her Fatal Ways' films, but any 80s/90s piece of Hong Kong cinema that features a Mainland character. Nevertheless, Alfred Cheung satirises all of the respective cultures, not just making this an exercise in mocking the post-1997 yokels, instead showing that all three regions are essentially from the same bloodstock. Naturally the idea of Inspector Cheng's awkwardness around all things capitalist constitutes the majority of the laughs, though this is much more than just a parody of a certain culture.
In terms of a storyline, this 'threequel' is never more than just a collection of comic set-ups and the manipulating of certain scenarios to create farcical situations. The fact that a villain is shoe-horned into the final third of the film says a great deal for how much interest the makers have in winning awards or maintaining a tension-filled narrative. 'Her Fatal Ways III' is never about such aspects though; it is a chance to see Carol Cheng, Hong Kong's finest comic actress, breathe life into an already competent production. The themes may have dated (to watch a 'backward' China from today's perspective is intriguing when one considers it's current rejuvenation), but the opportunity to see Cheng and her three able co-stars play off each other is not to be passed up.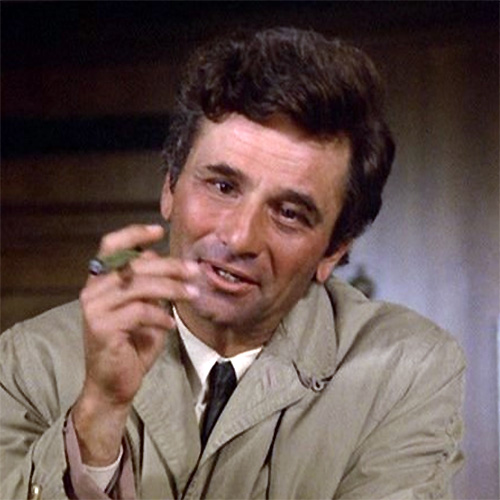 Latest posts by Andrew Saroch
(see all)