Groovy, gory, good time from 'The Night Comes for Us' director Timo Tjahjanto, 'May the Devil Take You' ramps up the craziness when the devil decides to collect his dues. The film grabs from the get-go with a startling black magic ritual that sees down-on-his-luck Lesmana (Saheptapy) making a deal with the devil for unimaginable wealth. While Lesmana's greedy wishes come true, they soon catch up to him when many years later said wealth begins to dwindle, along with his health. At death's door, Lesmana's wife and various children, including estranged daughter Alfie (Islan), are called to sort out his estate. Sent to the remote cabin where the original ritual took place, the group are soon fighting for their lives when the evil spirits decide to take what they're owed.
What unfolds is a riotous mix of gooey, gory madness and demon possessed insanity as Lesmana and his family are besieged by vengeful spirits. Tipping its hat to 'The Evil Dead' (demon unleashed in a remote cabin, possessed protagonists, over-the-top gore) 'May the Devil Take You' balances the macabre with the madcap skilfully to deliver a wild ride. It ain't subtle, but Tjahjanto mounts the craziness well and stabilises it through a dark tone and a committed cast. Islan (who was also in Tjahjanto's 'Headshot') is particularly good as the estranged offspring, anchoring the absurdity with her likeable presence and proving a formidable foe against the vengeful demon. Tjahjanto and his crew have creativity by the bucket load and mainly through the use of practical effects serve up a heady cocktail of gory demon possessed set-pieces. Tjahjanto knows how to build up the creep factor before unleashing the gory goods including a face-ripping (!) scene that should satisfy the most hardened gore hound.
At almost two hours long, the flick does start to drag a little towards the end. While the creativity never dampens, the extremities that Alfie is put through begin to feel a little repetitive as proceedings could have been shortened by ten minutes or so and no impact would've been lost. While it's refreshing to see Tjahjanto lighten his tone (somewhat!) and have a little more fun, 'May the Devil Take You' perhaps relies on its over-the-top effects a little too much come the second half with the sense of dark dread conjured in the opening scenes almost jettisoned in favour of the gruesome set-pieces. Minor quibble really as 'May the Devil Take You' still delivers the goods with its welcome 80s horror vibe and boundless imagination proving again Timo Tjahjanto is one of Indonesia's top talents.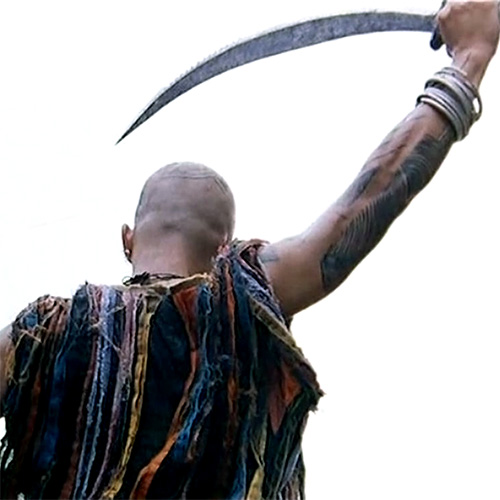 Latest posts by Andrew Skeates
(see all)