As Taku Morisaki makes the trip back home for a high school reunion, he uses to the time to reminisce over the events of days gone by. Friendship, subtle love and a trip to Tokyo all come flooding back to him, as do the memories of his best friend and a beautiful transfer student from Tokyo. With a number of unresolved issues, he can't help but wonder if the reunion will finally give him the chance to get some closure.
If you're watching 'Ocean Waves' with the expectation that it will provide another outrageous and fantastical adventure from the studio that bought us films like 'My Neighbour Totoro' and 'Spirited Away', then it's highly likely you're going to be somewhat disappointed. If however, you are looking for a heartfelt and down-to-earth drama that focuses on the trials and tribulations of friendships and first loves, then you're certainly in for a big treat.
Based on the novel of the same name by Saeko Himuro, 'Ocean Waves' is an extremely mature outing that deals with a very familiar theme – love. Told from the perspective of a young boy (a rarity for a Ghibli film), it's a touching tale that avoids the tendency to use the stereotypical "love at first sight" approach in favour of a more realistic and often surprising interpretation. Additionally, the film doesn't contain the outbursts of humour or silliness that are often associated with anime, and instead it remains firmly focused on its central theme with just the right amount of humanity to allow you to relate. Sporting a clean and crisp animation style, 'Ocean Waves' really is a thoroughly charming adventure that leaves you feeling warm and fuzzy inside.
It may not be the type of film that international Studio Ghibli fans have come to expect, but 'Ocean Waves' proves that the studio is just as capable of producing a winner in every genre. If you are looking for a touch of romance in your life, then you certainly can't go far wrong with this one.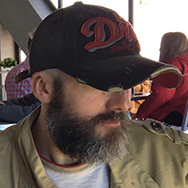 Latest posts by Phil Mills
(see all)