Deep in the Forbidden City of China, Princess Pei Pei (Lucy Liu) is growing tired of her surroundings. When she agrees to travel to America with her English teacher, she soon finds herself the subject of an elaborate kidnapping.  Pei Pei's father, the Emperor, dispatches a group of his finest guards to deliver the ransom and return his daughter safely.  However, the plan goes horribly wrong and one of the guards, known as Chon Wang (Chan), finds himself out on his own.  Lost in a strange land, Wang is seized upon by a local conman named Roy O'Bannon (Wilson) who offers to help him in exchange for riches.  As the two travel across the old west, they must deal with bar room brawls, an angry sheriff, and several showdowns in their attempts to bring back Pei Pei.
After the success of 'Rush Hour', Jackie Chan was finally given the opportunity to make his long-touted Eastern-Western. The resulting film was 'Shanghai Noon', a surprisingly entertaining fusing of Chan's comedic kung fu with a very American genre. While it is somewhat disappointing that Chan isn't given centre stage, the film does allow him to strike up a surprisingly good partnership with Owen Wilson. Unlike Chris Tucker, Wilson seems far more content to share the screen and the two actors bounce off each other to great effect. Of course, Chan is still put out in front when it comes the action and this allows for a number of really fun fight scenes.
'Shanghai Noon' is not as action packed or original as some of Chan's early efforts, but it is still one of his best American outings to date. Most of the action is pretty spot on and the Wilson/Chan pairing makes for some amusing antics.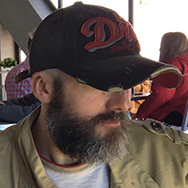 Latest posts by Phil Mills
(see all)