Leung (Wong) is a quadriplegic embittered by circumstance and experience. Having scared away previous domestic helpers with his grumpy demeanour, Leung takes a chance on new Filipino immigrant Evelyn who has been forced to put aside her dreams of being a photographer to now take on menial work. Evelyn finds the work arduous and Leung is a particularly harsh employer, brow-beating her and looking down on her efforts. Yet this is an exterior that Leung has been forced to adopt as friends and society have nudged him aside and deemed him useless. Nevertheless, with the help of his one close friend, Cheung (Lee), Leung's frosty manner begins to thaw and he begins to find that Evelyn is a much more important part of his life than he had previously thought.
The disabled curmudgeon who conceals a sensitive side is nothing new in cinema. There have been some great works that have tackled the subject: France has given us 'The Intouchables' and 'The Diving Bell & The Butterfly', while Hollywood has produced some exceptional work based on the same subject such as 'Coming Home'. Director Oliver Chan's debut feature film is every bit as good as the aforementioned though, a reminder of how good Hong Kong cinema can be when all of the elements click. And it's been a long time since I've been able to write that with confidence!
There aren't any surprises here, but there doesn't need to be; a story as powerful as this starts with everything it needs to tug the emotional heart-strings. Yet 'Still Human' isn't a contrived attempt to use emotion to hide the deficiencies of the production – this is an outstanding film that has so many facets to its success that is hard to outline them all in one short review. The first thing that will resonate will be the performances – Anthony Wong has long been appreciated as one of Hong Kong's finest (and versatile) actors so his strength in the lead role is hardly surprising. However, what Wong conveys is an effortless ability to convey the grumpy old misanthrope and, sometimes within the same scene, show a fragile, fractured individual in need of understanding. His character arc is not a surprise, but is ultimately so uplifting and hopeful at it resonates long after the credits.
While Wong is as good as ever, a special mention must go to newcomer Crisel Consunji who plays Evelyn. In years long past, there may have been a tendency to either nudge the Filipino character aside or, worse still, get a Chinese-origin performer to play the part. In 'Still Human', Evelyn is as important a character as anyone, the redemptive figure who changes lives while still battling her own problems. And she is played by Filipino actress Crisel Consunji. That in itself doesn't ensure quality of course, but Consunji gives as good a debut performance in a major film as has been seen in recent Asian cinema. It's hoped that she gets plenty of opportunities to play different roles in the future as her humanity in the role of Evelyn is truly heart-warming. Finally, and every bit as important to the structure of the film, are performances by veterans Sam Lee and Carrie Ng' it's especially good to see the former given something substantial to work with.
'Still Human' is everything that good Hong Kong cinema can be. It tells a good story without pomp, grounds it in reality and focuses on ordinary everyday folk. There are no forced romances between the leads, no sub-plots about sex-trafficking (which might have been an easy one to throw in) and no grand scenes of emotion. What there is, thanks to Oliver Chan's exceptional work as writer and director, is a film that is infused with depth and humanity. 'Still Human' is something to treasure.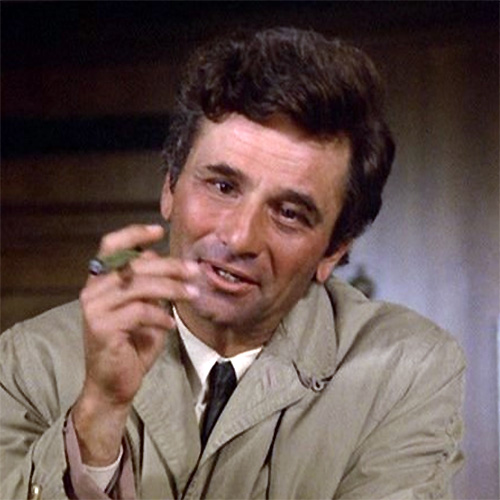 Latest posts by Andrew Saroch
(see all)