Director Isaac Florentine and star Scott Adkins team up for their fifth collaboration to deliver what is arguably both their best film to date and one of the top fight films to come out of America. A few years back the two delivered 'Undisputed II' an excellent mixture of prison drama and martial arts action. The film featured outstanding fight scenes and gave action stars Scott Adkins and Michael Jai White meaty lead roles to sink their teeth into as well as ample opportunity to flex their martial arts skills. Adkins returns for the third entry to once again portray banged up bad guy Uri Boyka and 'Undisputed III' builds on everything that was great in Part 2, the characters and the action, to deliver a grade A fight flick.
Uri Boyka was one of the highlights of 'Undisputed II', a snarling, bone breaking bad guy brilliantly embodied by a beefed up, tattooed Scott Adkins. As 'Undisputed III' opens he is now a broken man and a shell of the former fighter he used to be. No longer the marauding monster he was, Boyka is healing his wounded knee and pride wanting to regain his honour as a fighter but this time do it properly: no cheating, winning by strength and honour alone. He quickly competes and wins against the reigning champion in his prison and is transported to another maximum security prison where he will compete in a tournament against prison fighters from around the world with the ultimate prize on offer: the winner goes free. But with big money at stake, fights being rigged and a deadly, drugged enhanced super fighter (Marko Zaror) to beat, Boyka's path to redemption is a tough and fight filled quest.
Ok, first off the film doesn't do anything too different from part two other than flesh out the character of Boyka and returning character Gaga (who backs Boyka in the tournament) so the film is much the same as before. Nothing really new to see here but when its done this well, and done this well on a low budget, it matters not as Boyka is a great character to spend more time with and the film is crammed to the rafters with fight tournament action. In this entry, Boyka may be going good but he's lost none of his trademark gruffness and fierce fighting moves. It's a wise move to bring the character back and take him on a different journey and it's great to see Adkins let loose with one of his best roles. Perfectly balancing the acting with the action the guy excels in both arenas and is backed up by long time collaborator Florentine who wraps the whole film up in a tight, slick and engaging package. A good chunk of the film and action is also set in a quarry where the inmates do hard labour and plot escapes which gives the film a nice visual that sets it apart from 'Undisputed II'.
Yet what the film really delivers, and why most will want to see it, is the action. Florentine knows how to shoot, stage and cut action while Adkins is arguably one of the best screen fighters around right now. If you thought 'Undisputed II' could have done with a bit more action then 'Undisputed III' makes up for this with a surfeit of wickedly choreographed and sustained fight scenes that set the film well above the standard fight flick. Florentine and choreographer Larnell Stovall put together some incredibly fluid and full on fights scenes. Much of the action is one-on-one based tournament fighting as a series of fighters take each other on using different forms of martial combat. Adkins seems to get better in every action film he does, especially in those directed by Florentine, and tops his fight work seen in 'Undisputed II' and 'Ninja'. He is also backed by an array of quality fighters including Lateef Crowder ('Warrior King'), Mykal Shannon Jenkins, Esteban Cueto, Ilram Choi and 'Kiltro' star Marko Zaror who makes his American film debut. Special Mention should go to Zaror who makes for a great bad guy, almost equaling Adkins' Boyka and is simply awesome in the fight scenes, many of which he gets to take part in. With wide, long camera takes, well timed editing and crisp choreography, the fight scenes in 'Undisputed III' are among the best. Note should go to big budget Hollywood who seems to want to destroy action cinema by over editing all action into a chaotic mess: THIS IS HOW ACTION/FIGHT SCENES ARE DONE!
The plot may be just an excuse to service a series of break neck fight scenes, though there is some excellent character interplay in between all the beat downs, the accents may wobble a bit and the film does try a bit hard with all the F-bombs it seems to want to drop but there is no doubt 'Undisputed III' is an excellent fight flick. It's also great to see the character of Boyka back and director and star team Florentine and Adkins working together once again to deliver something us martial arts fans can really enjoy. Quite simply: awesome.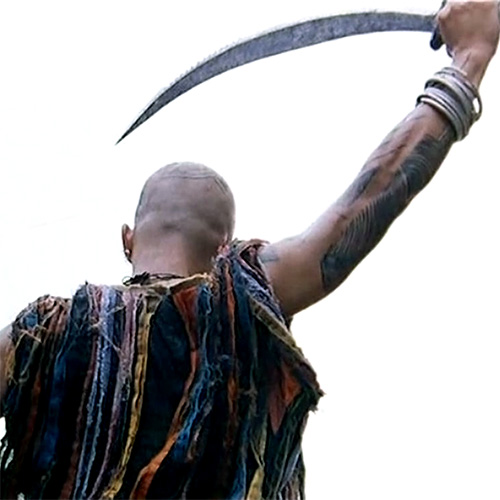 Latest posts by Andrew Skeates
(see all)