After a trio of On Fire's (City, Prison, School) Ringo Lam teamed up once again with the star of 'City on Fire' and 'Prison on Fire', Chow Yun-Fat, for this (very) loose remake/reimaging of 'Witness'. Yun Fat plays the lead detective of a group of cops investigating a gang of gunrunners with ties to a known local mob boss. When a shootout with the gang leaves a women dead and her surviving daughter (Chan Cheuk-Yan) alive and the only witness to the gunrunners, Yun-Fat takes her into his protection as the gang now want her dead.
A somewhat softer side to the usually hard-hitting Lam, 'Wild Search' mixes subtle romance along with a fair amount of violent action. Released the same year as Yun Fat's career defining 'The Killer', he's on fine charisma oozing form here: drinking, smoking, looking cool and handling the action with aplomb. However, there is a softer side to his character that comes out when he takes a shine to the young witness (play by the brilliant and adorable Chan Cheuk-Yan) and the budding romance he strikes up with her aunt (Cherie Chung). The blossoming relationship he has with both becomes the main focal point, the gangsters and action taking somewhat of a backseat. Yun-Fat and Chung share great chemistry, lifting the film above the melodrama that arises when her character's estranged husband comes back on the scene. The two are thrown together under extreme circumstances and Yun-Fat and Chung bring genuine emotion and a sense of subtly to their feelings that gives the film an extra dimension, rather than just another cop goes after gangster's crime flick.
Lam handles their affection well, though proceedings do suffer some melodramatics when the estranged husband is introduced, but he keeps proceedings focused and still delivers some of the hard-hitting action he is known for. Often violent and in your face, Lam's action hits with ferocity, looks like it was (very) dangerous to film, and the viewer feels every bloody impact. Coupled with superb cinematography and Lam's run-and-gun approach to shooting in real locations, 'Wild Search' is still a gritty ride through the Neon-soaked streets of late 80s Hong Kong. Yun-Fat may have made bigger and more popular movies during the period, but he gives one of his best performances, and the same for Cherie Chung who unfortunately retired from the business not long after the release of this film. Likewise, Lam went on to make bigger and more popular hits such as 'Full Contact' (again with Yun-Fat) and his (underrated) Hollywood debut 'Maximum Risk' but 'Wild Search' is essential viewing for fans of all those involved.
The tonal shifts may jar some but overall 'Wild Search' is a satisfying experience showcasing a renowned filmmaker flexing his creative muscles.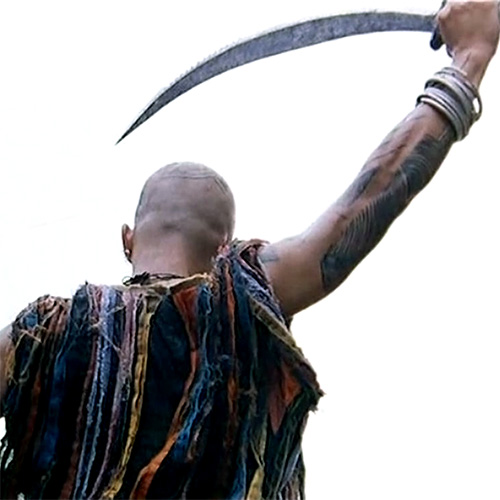 Latest posts by Andrew Skeates
(see all)