Action fans may have noticed something a little new adorning the front covers of their latest direct-to-DVD releases of late. A new logo that seems to be associated some of the biggest action stars out there. Dolph Lundgren, Jean-Claude Van Damme, Steven Seagal and all your favourite action stars now all have a spiritual home in the UK.   Ladies and gentlemen, Fight Factory has arrived…
A division of Sony Pictures Home Entertainment, Fight Factory has been set up as a branded outlet for both new releases and their impressive back catalogue of action movies.
Fight Factory however is more than just smart company branding.  One look at their website and you'll see that they have created a one stop action shop with everything you need to get your latest fight fix.  With features like downloadable Fight Of The Month (as I write this Vinnie Jones from new release 'Number One Girl'), Fight Or Not (who would YOU take on?) and a chance to put your image into recent Fight Factory releases marketing materials, the site has been created with action fans in mind.
I recently picked up the phone to one of Sony's key men behind this project, Darren Goode to get to the bottom of what Fight Factory is all about…
Far East Films: Who are you & what do you do?
Darren Goode: Darren Goode, marketing director for Sony Pictures Home Entertainment in the UK.  We market and distribute Sony Pictures DVD and Blu-ray product in the UK… specifically now Fight factory Films.
FEF: For my money, the UK has been calling out for an action led film label.  Tell me more about the ethos behind Fight Factory?
DG: Fight Factory films is a range of titles that bring together the very best of no-holds barred action entertainment starring some the best known action stars. Fight Factory alumni includes Van Damme, Seagal, Wesley Snipes, Vinnie Jones and Dolph Lundgren amongst many others. With over 40 titles in the range, there's enough explosive entertainment to satisfy the most hardened action fan.
FEF: What do you see as your target market for Fight Factory and the movies you are releasing?
DG: The target audience is predominantly male and the age range is quite broad. There are younger action fans but also an older audience who remember some of the more established stars from movies that were released in the 80s and 90s. In this respect, there is a degree of nostalgia for many of the films from this era and we're able to tap into this with the new films we're releasing.
FEF: Last year Sony announced the creation of a new distribution and production label called Stage 6 Films.  How does Fight Factory link in with this?
DG: Sony Pictures Worldwide Acquisitions Group (SPWAG) launched Stage 6 Films, a new label for its longstanding and prolific program of high concept, independent-budget level, and cast driven films. The banner will acquire and produce various types of programming, including prequels and sequels of established theatrical films and original projects.  Stage 6 Films will release between 10 to 15 films per year and some of these are films which we release under the Fight Factory brand.
FEF: With such a vast and varied history of films by people like Van Damme, Snipes & Dolph Lundgren, does Sony have any plans to release more back catalogue films?
DG: We are constantly reviewing our catalogue titles along with our release slate and would want to continue to grow our range, delivering knockout entertainment to our loyal fanbase. Any title that forms part of the Fight Factory range would have to conform to the criteria we lay out for these titles, that being strong action content featuring an actor with a background in this genre.
FEF: Will it just be mainstream action movies you will be releasing through Fight Factory or do you plan to tap into the growing independent action film culture?
DG: Our plans for Fight Factory are wide ranging but for the moment our releases will continue to be talent led with a view to a greater expansion of our back catalogue which may include films that are broader in scope.
FEF: What releases do you have coming up?
DG: We continue to have a strong slate of films due for release, notably 'Diamond Dogs' starring Dolph Lundgren in August which focuses on a mercenary who gets caught up in the hunt for an ancient relic. The expedition soon goes violently off the rails when a number of other treasure hunters join the race to find the relic.  Later in the year we have the release of 'Linewatch' starring Cuba Gooding Jr which follows on the success of 'Hero Wanted' which also starred Ray Liotta.
FEF: Finally, can you tell about what the future has in store for Fight Factory?
DG: We want to continue to grow the brand and with it our range of titles to ensure that Fight Factory films continues to be a name associated with heart-stoppingly good action entertainment.
---
With Sony's back catalogue available to them, Fight Factory have already released almost 40 films.  Over the last year the highest profile batch of releases included…
FELON
Val Kilmer, Stephen Dorf and 'Lost's Harold Perrineau star in this critically well received prison movie about a man sent to prison after killing a burglar.  Now behind bars he must fight to survive in a place where society's rules no longer exist.
THE NUMBER ONE GIRL
Vinnie Jones has quickly established himself as a mainstay of direct-to-DVD action films with appearances in films like 'Submerged' & 'The Condemned'. 'The Number One Girl' comes care of first time director Luc Campeau and sees Jones acting along side Pat Morita in one of his last films.
THE SHEPHERD: BORDER PATROL
Van Damme is back, under the more than capable guidance of Isaac Florentine and starring alongside Impact favourite and Britain's own Scott Adkins in what has to be one of the strangest titled action films in recent memory.
DIRTY
Cuba Gooding Jnr, now a mainstay of direct-to-DVD action films, stars alongside Brittany Daniel and genre legend Keith David in a story about two gangbangers-turned-cops who try and cover up a deadly scandal within the LAPD.
Also available from Fight Factory Films:
NO CONTEST
Robert Davi, Andrew Dice Clay and Roddy Piper.  Truly an inspired cast in this 1994 action 'classic'!
BELLY OF THE BEAST
One of Seagal's better recent action efforts with some excellent fight sequences.
THE DEFENDER
This surprisingly good directorial debut from Dolph Lundgren is a well made, character driven, virtually non-stop shoot-em-up.
PISTOL WHIPPED
Aside from being let down by a confusing final act, this is a step in the right direction for Steven Seagal's recent direct-to-DVD action efforts.
MISSIONARY MAN
Dolph Lundgren's third directorial outing, which sees him take the lead in this contemporary remake of 'Pale Rider', is highly recommended for fans of good old-fashioned action films.
Phil Hobden
Phil Hobden is an independent filmmaker and freelance writer. His second film, 'Ten Dead Men', is now available to buy from Amazon.com and Amazon.co.uk, and he is currently developing his third feature film through his company Modern Life?, as well as writing for various websites and magazines including Combat Magazine and Impact. For more on Phil Hobden, check out www.philhobden.co.uk.
Far East Films would like to thank Darren Goode, Alex Smith and Ross Boyask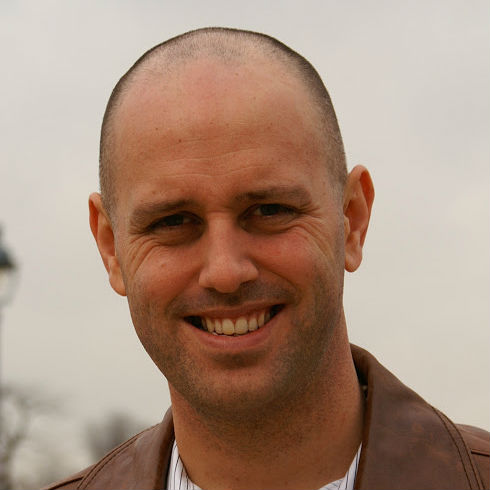 Latest posts by Phil Hobden
(see all)