Stephen Quadros is a man of many talents. Better known amongst MMA (Mixed Martial Arts) devotees as "The Fight Professor", Quadros is considered to be one of the most credible of all MMA broadcasters providing his unique, insightful brand of commentary for fight leagues such as Pride, K1 and EliteXc as well as the UK's own Cage Rage.
Backed up with a legitimate martial arts background and insiders industry knowledge, Quadros is still one of the most sought after commentators in the business.  As a journalist he wrote one of the definitive sports columns, FightSport for BlackBelt Magazine as well as books, articles and numerous MMA related shows and websites.
Away from MMA, Quadros is an accomplished actor, writer and choreographer, who has worked alongside legends such as Steven Seagal and Jet Li. Oh AND on top of all of this he's a seasoned drummer who once even almost made it into the line up for rock legends KISS!
I recently had the opportunity to sit down with "The Fight Professor" at a UK fight event, where Quadros has been moonlighting for the past few years providing commentary for various MMA leagues.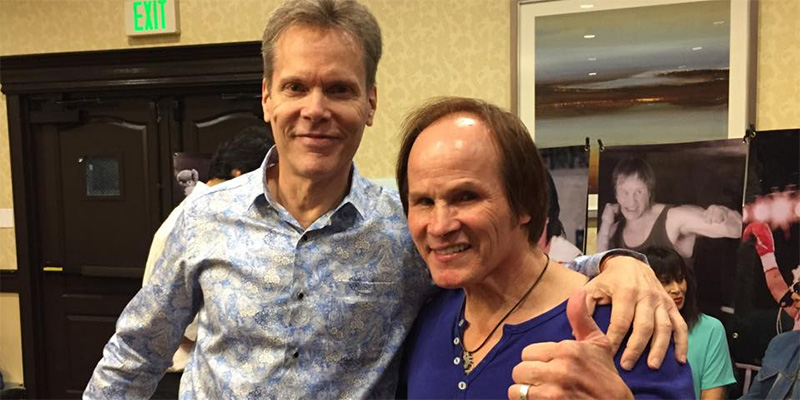 Far East Films: What made you want to get into martial arts and movies?
Stephen Quadros: I started training in martial arts for two reasons: fear of getting my ass kicked and the instinct that I knew I would be good at it. When you are young and in school, there exists a whole different set of rules that kids follow amongst themselves. And some of those rules put pressure on young males to be tough. Fights happen among young alpha males. And to further incubate the situation, when your grandfather and Father and all their pals are watching and cheering boxers and football players smashing into each other while you're growing up, in the back of your mind you think that kicking ass is somehow 'cool' and encouraged. So you get in a few scraps and feel 'the power' of winning. Then… you lose. Ooh, that never feels nice. So the fear of losing a fight was a big factor in me studying martial arts.
As far as what prompted me to get into working in TV and film, it was kind of by default. As a child my parents would drag my brother along to the theatre to watch Marlon Brando movies. The acting seed had been planted. Decades later, when I got carpal tunnel syndrome from playing drums too much and had to stop, I turned to acting. And since the process had already been unintentionally started way back from watching Brando, the transition was a little easier. But the whole time I was making progress and working in TV shows and movies I felt a little guilty inside because I hadn't been doing it as long as so many other people in Hollywood. Of course I was able to finally get over those guilty feeling and now can accept being paid ridiculous amounts of money to "act" with a clear conscious. [Laughs]
FEF: You have a legitimate fighting background.  Tell me more about the disciplines you have studied?
SQ: This is going to be a long answer. Hope it's not TOO boring… [Laughs]
My first style was Tae Kwon Do; I began training under master Soonho Song in 1973. He had a very positive effect on me. At the time I was training with master Song I was reading about the  exploits of Benny "The Jet" Urquidez and Don "The Dragon" Wilson and was starting to think that I wanted to become a kickboxer. But I soon came to a crossroads between playing drums and a fighting career. I chose drums, which effectively placed my martial arts training at number two in my priorities. Why? Simple: you get more women playing drums and you never get beat up on TV. [Laughs]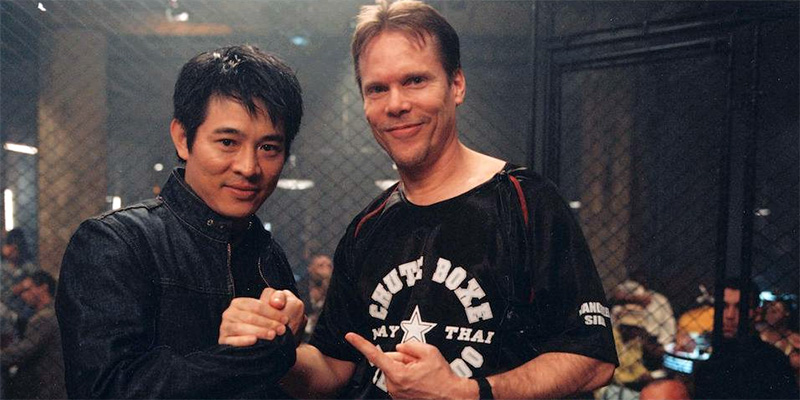 FEF: You have starred, guest-starred or co-starred in over 30 films and television shows, working with such Hollywood luminaries as Steven Seagal, Cuba Gooding Jr., Peter Falk, David Caruso, Blair Underwood, Traci Lords and Angela Lansbury to name but a few.  Who's been your favourite person to work with?
SQ: Cuba Gooding was so much fun to work with. He had already won the Academy Award for 'Jerry McGuire' so he was a bona fide heavyweight in the industry. But the guy was a riot. We had a blast. His boxing coach is a pal of mine and he tells me Cuba says hello on occasion.
I just worked on 'Dexter' last week and Michael C. Hall was really cool too. I love that show!
And of course Chuck Norris! Chuck and his whole crew made me feel like I belonged. Working on 'Walker, Texas Ranger' and fighting "the man who fought THE MAN" (Norris fought Bruce Lee in 'Way of The Dragon') was a dream come true!
FEF: You've worked with Steven Seagal on two occasions now.  He's a proper genre legend.  I've heard various different stories (both good and otherwise) about working with him.  What's he really like?
SQ: I always liked the ponytail… That combined with the wristlock is a pretty formidable combination. All joking aside, I was really excited when I worked with Steven Seagal. He's a really good blues musician too.
I was also thrilled when I worked with Jet Li on 'Cradle 2 The Grave'. He's amazing.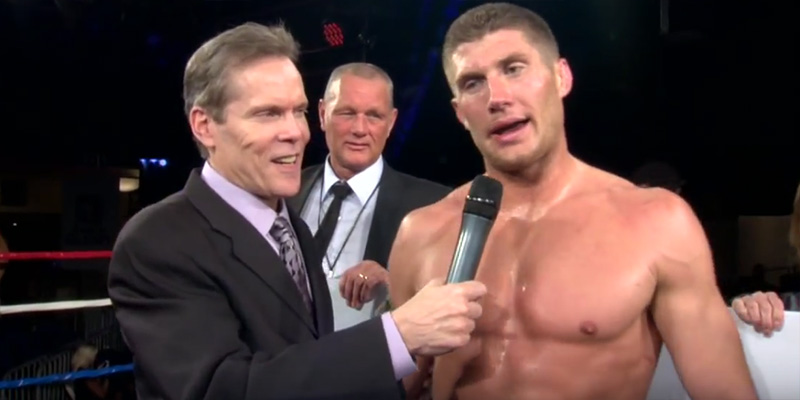 FEF: What do you prefer – writing, acting, commentating or fight coordinating and why?
SQ: [Laughs] Whichever one puts the most money on the table! You forgot drumming…
FEF: So how often do you get mistaken for Kevin Bacon?
SQ: Ha!  How do you know I'm NOT Kevin Bacon? Have you ever seen he and I in the same place at the same time? Something to think about…
FEF: Indeed it is (I'm now thinking that I actually never had seen them both in the same place… Hmmm, interesting ?!?!).  So what's next for Stephen Quadros?
SQ: I "portray" a television newscaster in a little film I'm working on this weekend. Then I commentate on ShoXC: Elite Challenger Series on September 26th. I'm currently in negotiations to write my first book.
My main band, 7th Sun, just released our first album 'From The Beginning' and we're having the record release party on October 17th. And… stuff like that…
And of course 'Dexter'…
FEF: You've travelled all over the world commentating on Mixed Martial Arts.  I guess there's one MMA question left to ask… who has the best looking ring girls?  UK or US?
SQ: [Laughs] I don't know, there's some pretty hot women in the UK. But I will say that the ring girl with the best body that I have seen is Edith Laurente from the UFC. Wow, she is beyond belief.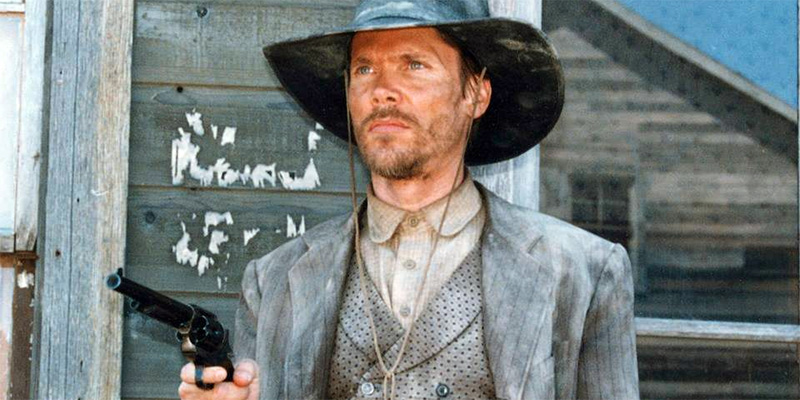 The Random Five Questions:
1. Your favourite action film?
'Ong Bak'
2.Your favourite action sequence?
Bruce Lee versus Ohara in 'Enter The Dragon'.
3. Jet Li Or Jackie Chan?
Jet Li. He's meaner. But I like Jackie a lot too.
4. What film would you MOST have liked to have been in and why?
All the James Bond movies… so I can dress all classy, kick everybody's ass, drive the fastest cars, get all the hottest women and never get killed.
5. Your funniest story about you and a celebrity?
Oh, I don't know… Ok, I was working on this horror flick ("Shock 'Em Dead") with Traci Lords in like 1989 I think and I was trying not to act attracted to her or not make as many wise cracks as usual and just generally trying to be a good boy. She kept looking at me on the set with this penetrating stare and I would look away and try to act cool.
Finally I looked right at her, smiled and said something that I thought was charming. She paused for a second, then punched me in the stomach…
FEF: Where can people find out more about Stephen Quadros?
SQ:  My website and Myspace sites will link to all my music endeavours, Facebook, my resumes, everything…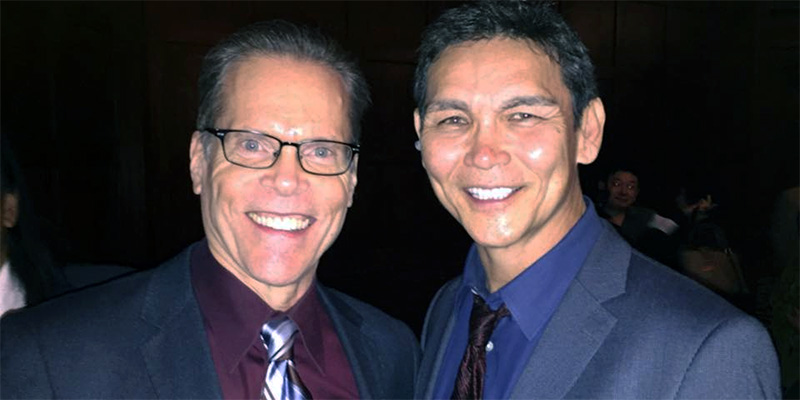 For more on Stephen Quadros, check out his official website at www.stephenquadros.com or https://MySpace.com/StephenQuadros.
Phil Hobden
Phil Hobden is an independent filmmaker and freelance writer. His second film, 'Ten Dead Men', is now available to buy from Amazon.com and Amazon.co.uk, and he is currently developing his third feature film through his company Modern Life?, as well as writing for various websites and magazines including Combat Magazine and Impact. For more on Phil Hobden, check out www.philhobden.co.uk.
Far East Films would like to thank Stephen Quadros and Phil Hobden.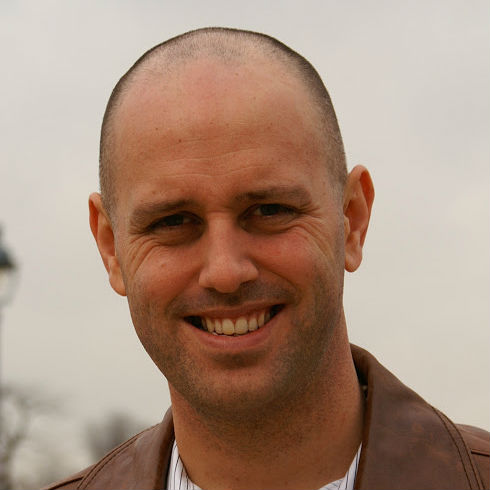 Latest posts by Phil Hobden
(see all)