If you're a fan of martial arts or action movies in general, I'm sure at some point you've amused yourselves by watching a few of the videos put on the net by independent action teams. Not only do they provide high quality feats of physical entertainment, but the content they put out there is also generally free! However, it has to be said that there does seem to be a severe lack of stunt groups flying the flag for good old Blighty (that's Britain to anyone not from these shores). Well, at least that was until SG Action came on the scene.
"It has to be said that there does seem to be a severe lack of stunt groups flying the flag for good old Blighty"
Made up of a mix of screen and stage performers, the team are skilled in a number of different abilities, including screen fighting, martial arts, tricking, free running, cheerleading, breakdancing and much, much more. We caught up with Martin Wan, one of the founders of the team, to get the lowdown on how it all came about…
Far East Films: Hi Martin, firstly can you tell the readers a little but about yourself and how you originally got started in the Martial Arts?
Martin Wan: Well my childhood was fairly typical of any half Chinese boy born in the 80's. I spent the majority of my free time as a young boy slurping on Ramen in the boot of an Austin Maestro in the backyard of our family takeaway and watching Michael Jackson and Jackie Chan video tapes, all the while trying to replicate those moves I saw on screen, some with success, some not so much! For me those dusty VHS tapes with Chinese writing on that I couldn't understand contained something magical and I think that was the point where deep down I decided I wanted to be a part of that.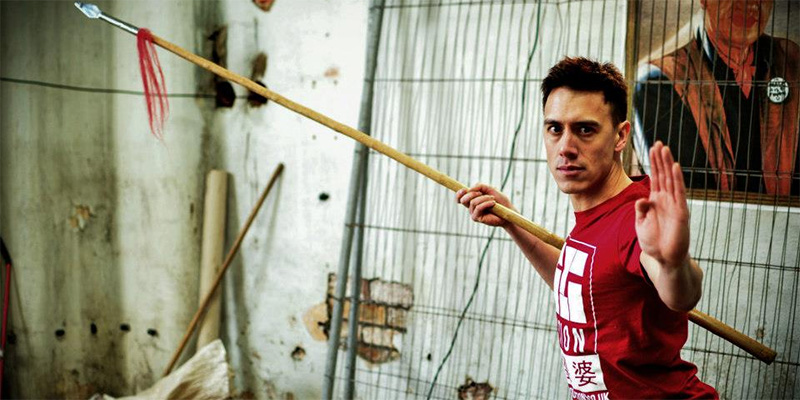 I grew up in quite a small town so there wasn't much going in the way of eastern martial arts classes. I'd always messed about in the garden, trying to do cool high kicks and jump around like a monkey but I finally joined a Ninjutsu school when I was around 13 after seeing an advert in the paper and loved it! I trained there for about a year and a half before growing into a teenage boy brought other distractions and drew me away from training. A few years later I went to university in Leeds, and was delighted to find that there was a traditional kung fu club there and I joined straight away! I've been training with the same club now for over ten years, and am now an instructor. It's one big family and I love being part of it!
FEF: You mention you grew up watching Jackie Chan films. Would you say you are a fan of Hong Kong movies and if so, do you have any personal favourites?
MW: Of course I love Hong Kong movies! There is just such a flavour that you can't even necessarily pin down, you just know it when you see it. For me really these are just the movies I grew up with. 'The Young Master', 'The Prodigal Son', 'Wheels on Meals'. These films are very nostalgic for me and you just get the sense that they are a part of you. Of course they are excellent movies as well! The raw nature of the action, the texture of the scenes, the badly dubbed voice overs (yes, I believe these are a must for the authentic vintage HK movie experience!). It just all comes together into something which is just so different to anything else.
I would say my favourite HK kung fu flick of all time has to be 'The Prodigal Son'. Sorry Jackie! Sammo Hung is just such an incredible director, both in terms of story-telling and action. The way he goes from horrific tragedy to pure kung fu comedy so quickly is pure genius. I never really got into Bruce Lee movies if I'm honest. I never thought he made very good films. An amazing martial artist no doubt, and such an inspiration in terms of achieving your physical peak, but his movie work always seemed to leave me a bit cold.
FEF: So how did SG Action get started, were you influenced by other groups such as Zero Gravity and The Stunt People?
MW: It was kind of a natural process which ended up with us being where we are now. It really started about 2 years ago. Pretty much all of my friends were martial artists or physical performers in one way or another and we spent most of our time training, hanging out and watching movies. Sam Ingram, Lawrence Nicklin and myself just started messing about with a camera essentially and seeing if we could try and make cool fights like the ones we loved to watch. Over time we decided this was something we wanted to get into seriously. I'd always been a fan of these indie stunt teams like EMC, Team 2x and The Stunt People, and I'd been aware of Eric Jacobus's work for years. Actually I remember downloading a wmv of 'Undercut' back in 2001 or thereabouts, and was blown away by it. I couldn't believe that there were people out there making this sort of quality martial arts films off their own back. We looked around the UK to see if there was anything similar that we could be part of and there was nothing. So we decided that we had to start something ourselves!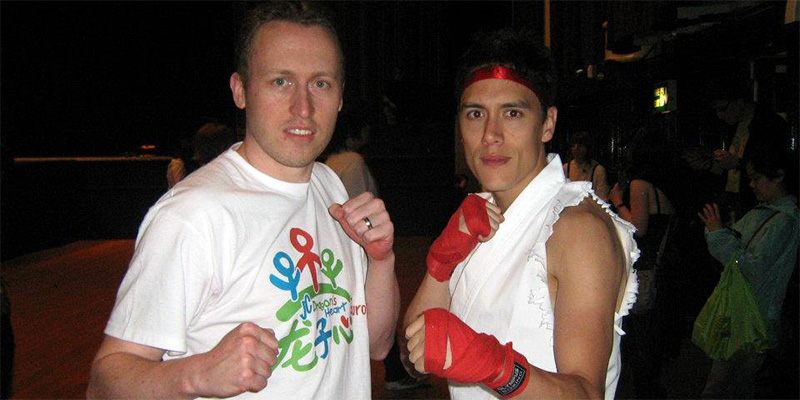 We watched a lot of YouTube videos, and learnt as much as we could and started trying our hand at making short fight sequences, even releasing them online. They weren't all that great but I'm a firm believer of just putting your work out there. You can't be shy and keep it all in, that's not how you improve. About a year ago we met Chris Jones at a seminar at a local martial arts school, and were impressed to be able to meet someone with experience in martial arts cinema! We started working with Chris which was fantastic, we learned a lot and our energy as a young group combined with Chris' experience really took us to the next level. In January 2013, I decided to push forward SG Action as a fully functioning team. We expanded our members, created a brand and an online presence and we've been going from strength to strength ever since!
FEF: The group seems to be made up of a pretty diverse selection of people, from veterans of the industry like Chris Jones to fresh faced break dancers and even cheerleaders. What's the thinking behind this approach?
MW: Put simply, it's a reaction to requirements. We know the industry in the U.K  isn't massive for screen fighters. Not yet anyway! We need to be flexible to survive. We are always looking to improve our skillset so if a director asks us what we can bring to a production, he or she will be so impressed by our range of ability that they won't hesitate to bring us in. Also it's just more fun that way! One of my personal ambitions is to appear in a K-Pop music video!
FEF: What's the story behind the name, is there a specific meaning?
MW: I can't tell you what it stands for, but with a little investigating people should be able to find out! How we came up with the name is a very long story, full of adventure!
FEF: Aside from Martial Arts, you are reportedly pretty handy with a camera. Have you done a lot of work in this field?
MW: My bread and butter trade is as a freelance film maker. I studied media in Leeds and worked full time in marketing and video production for many years. My colleague Adam Tanner and I run a video and film production company in Leeds called Pixel Definition and we work on a variety of projects including event videos, marketing films and sports. I've always made films ever since I got hold of a crappy VHS-C camcorder when I was 11 and I think this is really advantageous for a career in screen fighting as it gives you a better understanding of the filmmaking process. In fact, quite a few of our SG members have a good background or knowledge in video production. Chris runs his own martial arts focused media company and Lawrence Nicklin is a fully fledged sound engineer. This really helps with our independent projects as well as it means we have the talent to make our own films in between the times when we are working for somebody else. We have actually just written the first draft of a script for a short film which we are planning to produce independently during the summer!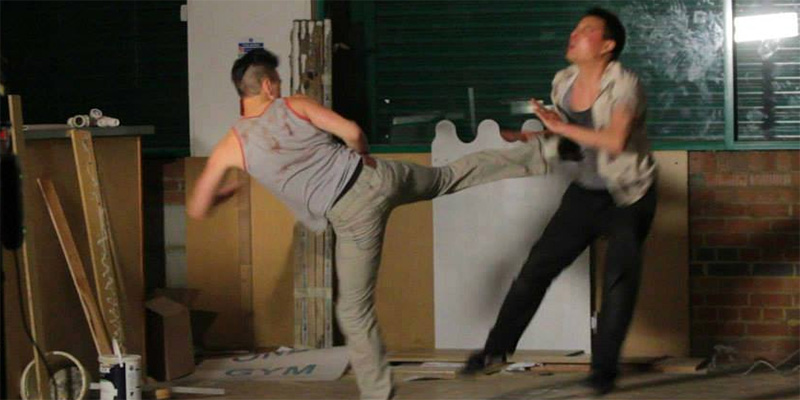 FEF: What sort of work have the members of SG been involved with in the past, and do you have any details of upcoming  productions or collaborations?
MW: Our work has been very varied. Considering we are still very much a young team, the amount of projects we have been lucky to be involved with has been a real boost in terms of where we see ourselves down the line. Of course Chris, as an experienced performer has a number of film and TV credits under his belt. As a team we've performed live at Nemacon and Play Expo, choreographed and performed a fight scene for a viral for Arena Flowers, provided fighters and actors for an independent Black Cat fan film, worked with Renny Kruprinksi on a short film exploring violence and power, and later this month we will be appearing in a music video by Apollo Junction. We just wrapped on a major piece of work, a music video and expanded short film for upcoming Hip Hop artist Dream McClean. We are particularly excited about working on the Dream McClean music video, as the director, Robin Schmidt, has just finished shooting a feature and did some really good work on this project which focuses a lot on dark themes, and plenty of action! It was a really special project, shooting on F55 and working with a full crew. We took down a full team of 8 performers so it was a really fun shoot! It's going to be pretty brutal as we were given free reign with the action! We have a full BTS which has just been released, and the music video will be online soon if not already, the short film following soon after. Our aim really is to work with as many people as we can from any background, we love collaborating on projects and nothing is too big or small for us, we just love getting involved with as much as possible!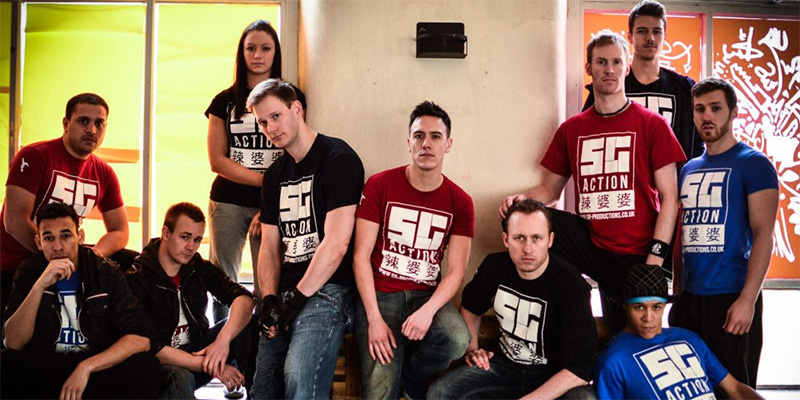 FEF: Finally, where can people go to find out more about SG Action and its members?
MW: Loads of places! We have a website of course, but the best place to really to engage with us is on our Facebook page, Twitter and YouTube. We post content almost daily on our Facebook page so that's the best way to keep up to date with what we are up to. Check us out at:
www.facebook.com/sgaction
www.youtube.com/sgactionuk
www.twitter.com/sgactionuk
Far East Films would like to thank Martin Wan and Chris Jones for making this interview possible.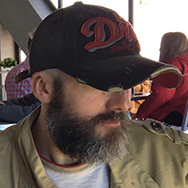 Latest posts by Phil Mills
(see all)