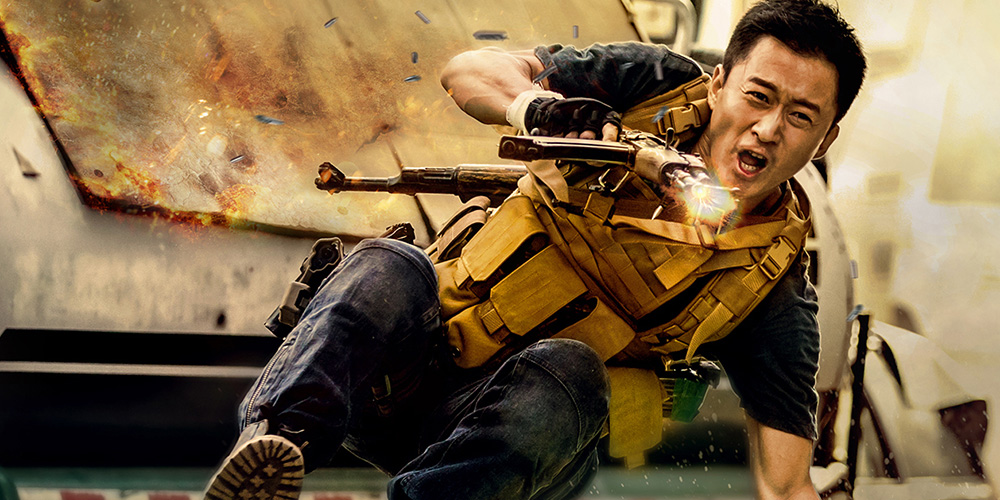 Blu-ray, DVD & Digital release: 'Wolf Warrior II' (UK)
Cine Asia will release the action-packed Chinese blockbuster 'Wolf Warrior II' on Limited Edition Blu-ray, DVD, DVD boxset (with 'Wolf Warrior') and Digital from January 29, 2018.
Directed by and starring Wu Jing, the film revolves around a Chinese soldier who takes on a special mission in an African country protecting medical aid workers from local rebels and vicious arms dealers. Other cast members include Yu Nan, Ding Haifeng, Celina Jade, Hans Zhang Han, and Frank Grillo.
Synopsis: China's deadliest Special Forces operative, known as the Wolf Warrior (Wu Jing) is lying low. But when he crosses paths with a ruthless band of mercenaries led by a volatile and sadistic leader (Frank Grillo), he must reaffirm his duty as a soldier and put an end to the gang's reign of terror. Fists, bullets, tanks and missiles will fly in this tour de force of action filmmaking, all culminating in a climactic battle between the highly skilled Wolf Warrior and the brutal mercenary leader.
'Wolf Warrior II' is available for pre-order now from Amazon.co.uk.