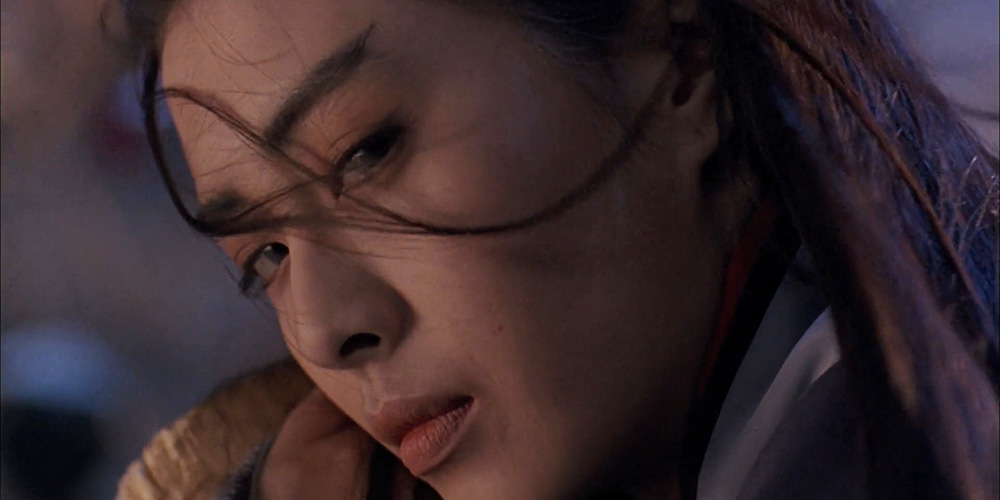 Blu-ray & DVD release: 'The East Is Red'
---
CN Entertainment are bringing the 1993 Hong Kong wuxia film 'The East Is Red' (東方不敗─風雲再起) to Hong Kong Blu-ray and DVD on June 12, 2020.
Directed by Ching Siu-Tung and Raymond Lee, the film sees Asia the Invincible return after numerous factions make a play for the mystical scroll that grants her unlimited power. The cast includes Brigitte Lin, Joey Wong, Jean Wang, Yu Rongguang, and Eddy Ko Hung.
Synopsis: Officer Koo (Yu Rongguang) informs Asia that in her absence, others have taken on her name and are using it to achieve their own ends. Among the pretenders is Snow (Joey Wang), a former lover of Asia's. Koo persuades Asia to return to rightfully claim her name, but Asia's return to power spins wildly out of control. Her rage consumes her, and soon the world of Martial Arts will be bathed in the blood of her foes…
Special Features:
• Trailer
• Region: All
'The East Is Red' is available for pre-order from YesAsia.com.