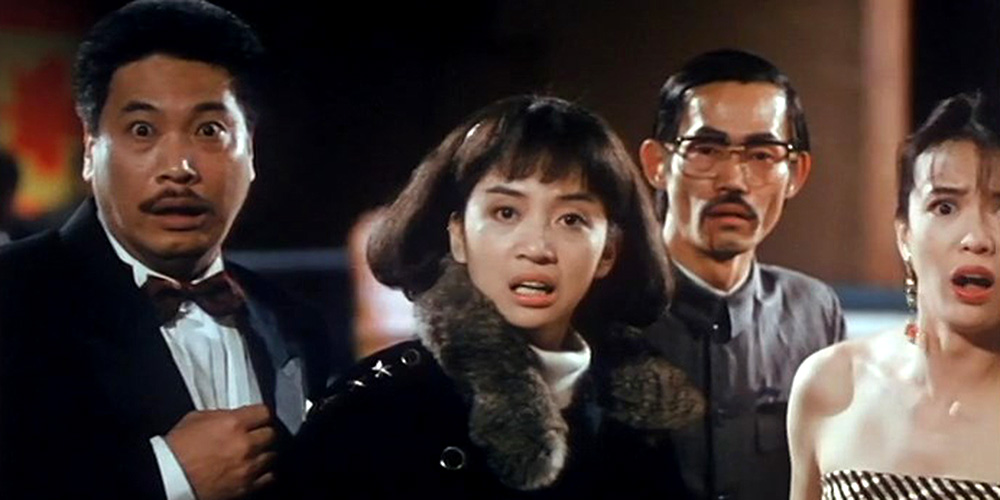 Blu-ray & DVD release: 'The Top Bet'
---
Panorama are bringing the 1991 Hong Kong gambling comedy 'The Top Bet' (賭霸) to Hong Kong Blu-ray and DVD on October 16, 2020.
Directed by Corey Yuen Kwai and Jeff Lau, the film is a follow-up to 'All For The Winner' that finds Sing's equally talented sister teaming up with the Queen of Gamblers to take down a triad. The cast includes Anita Mui, Carol Cheng, Ng Man-Tat, Paul Chun Pui, Yuen Wah, and Jeff Lau.
Synopsis: Taiwanese triad leader Chan Chung (Jeff Lau) demands that Sing (Stephen Chow), aka the Saint of Gamblers, play cards for him in an upcoming tournament. However, Sing is away traveling the world so his Uncle (Ng Man-Tat)  hopes that Sing's equally talented sister, Mei (Anita Mui) will enter the tournament in his place. Unfortunately, she refuses to gamble and is looking to scold her brother for abusing his powers in gambling. As a result, Tat is forced to seek out the dicey Queen Of Gamblers (Carol Cheng) to play for him instead.
Features:
• Limited edition postcard [First press only]
• Region: A/3
'The Top Bet' is available now from YesAsia.com.