When mainlander Sing goes to visit his uncle (Man-Tat) in Hong Kong , he uncovers  supernatural powers that allow him to see through objects and alter their physical state.  Being an avid gambler, his uncle sees this is the perfect opportunity to make his fortune so puts Sing on the fast track to stardom by announcing his arrival on the professional gambling circuit.  Thanks to his abilities, Sing bulldozers through the competition and is soon labelled as the King Of Gamblers with all seemingly going well for everyone concerned. That is until Sing meets the woman of his dreams and begins to appear hopelessly distracted from his gambling as the draw of love is far stronger than any of his other powers.  Now the only person that can help him snap out of this lull is his uncle but he is torn between his desire to become rich and the welfare of his nephew, which one will he choose?
With Wong Jing's 'God Of Gamblers' enthralling the Hong Kong movie-going public, action maestro Corey Yuen Kwai decided to team up with Jeff Lau to capitalise on its success. The resulting movie is a blend of uniquely Asian humour, Yuen Kwai's stylised action, and suspense-filled card table face-offs, all of which combine to make one of the most pleasing clone movies to be released on the Jade Screen.  Of course, the biggest draw for many will undoubtedly be the chance to see Stephen Chow in his first starring role. Thankfully he delivers on just about every level and his sharp comedic prowess is instantly evident. This is to take nothing from the supporting cast though, as Yuen Kwai and Sandra Ng make for an outrageously funny couple and Ng Man-Tat slots in perfectly as the ever-reliable sidekick.  Interestingly, this is also one of the rare early efforts where Chow gets to partake in the action and Kwai certainly shows his talents in a very favourable light.
'All For The Winner' is a fun all-round movie with a particularly pleasing performance from Stephen Chow. If you're yet to experience his comedy stylings then this is the perfect place to start.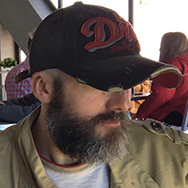 Latest posts by Phil Mills
(see all)