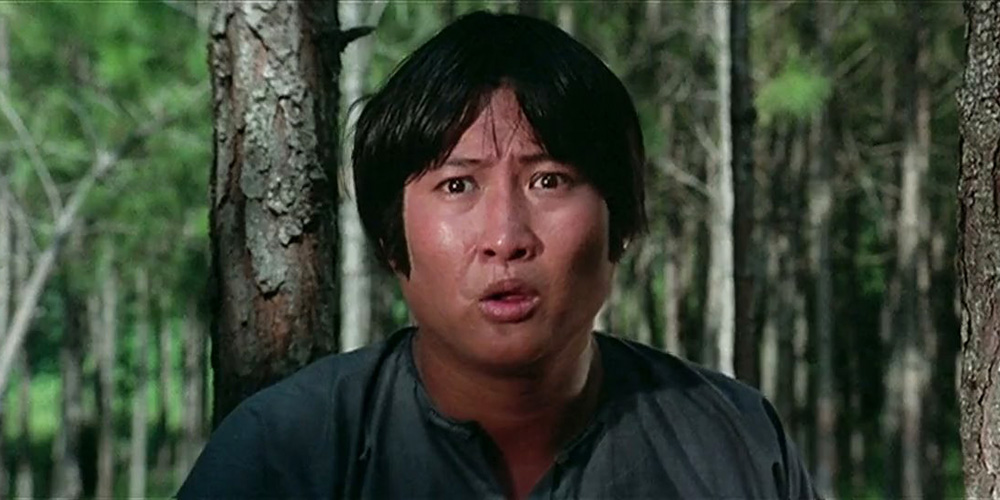 Blu-ray release: 'Encounter Of The Spooky Kind'
---
Eureka Entertainment are bringing the 1980 Hong Kong martial arts horror comedy 'Encounter Of The Spooky Kind' (鬼打鬼) to UK Blu-ray on June 21, 2021.
Directed by Sammo Hung, the film follows a small town man who is helped by a Taoist priest after he is both framed for murder and targeted for assassination. The cast includes Sammo Hung, Chung Fat, Lam Ching-Ying, Peter Chan Lung, and Huang Ha.
Synopsis: Cheung (Sammo Hung) is a small town fellow whose life becomes a walking house of horrors. Already the target of his friends' supernatural practical jokes, Cheung gets the book thrown at him when he's framed for the murder of his wife by her lover, Master Tam! But Cheung has an ally in the form of a Taoist priest (Chung Fat) who lends a hand to keep Cheung out of trouble.
Features:
• New 2K restoration
• New feature length audio commentary by Frank Djeng
• Cantonese audio (original mono presentation)
• Rare alternate Cantonese soundtrack
• Optional English dubbed audio
• Optional English Subtitles
• Archival interview with Sammo Hung
• Alternate English opening & closing credits
• Stills Gallery
• Original trailer
• Collector's booklet [2000 copies]
• O-Card slipcase [2000 copies]
• Reversible poster [2000 copies]
'Encounter Of The Spooky Kind' is available to pre-order from Amazon.co.uk.