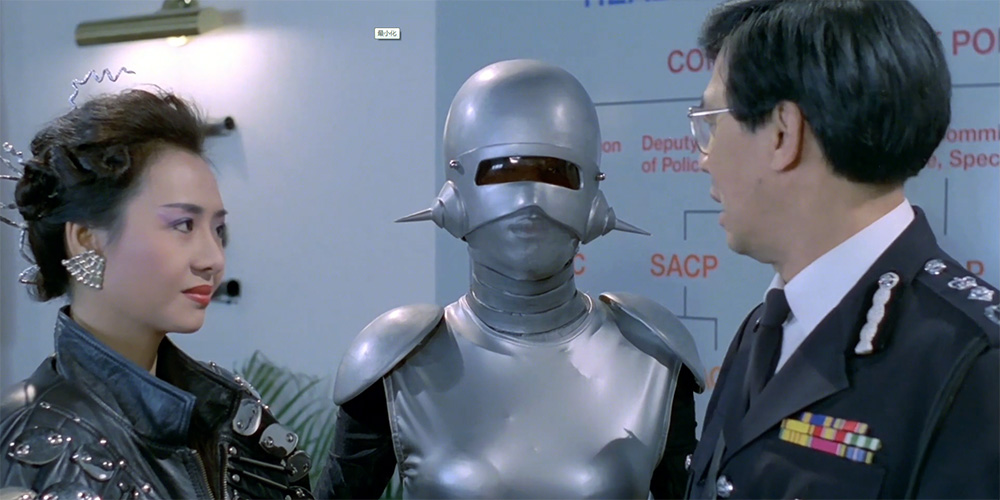 Blu-ray release: 'Robotrix'
Panorama are bringing the 1991 Hong Kong sci-fi exploitation flick 'Robotrix' (女機械人) to Hong Kong Blu-ray on March 27, 2020.
Directed by Jamie Luk, the film revolves around a female cop who is resurrected inside a robotic body to help take down an evil scientist. The cast includes Chikako Aoyama, Billy Chow, David Wu, Amy Yip, and Hui Hiu-Daan.
Synopsis: An evil scientist has implanted his brain into a cybernetic body (Billy Chow), and goes on a rape-and-murder crime spree that the regular cops are ill-equipped to handle. Among his first victims is cop Linda (Chikako Aoyama), who dies leaving her fellow cop boyfriend David Wu distraught. But she's resurrected in an identical robot body, and can now roughhouse robot-style thanks to her cybernetically-enhanced form. Once she joins forces with two other comely robot cops (including Amy Yip), the bad guys – and any red-blooded males in the vicinity – had better watch out!
Special Features:
• Making Of
• Trailers
• Limited edition postcard (first press only)
• Region: A
'Robotrix' is available for pre-order now from YesAsia.com.