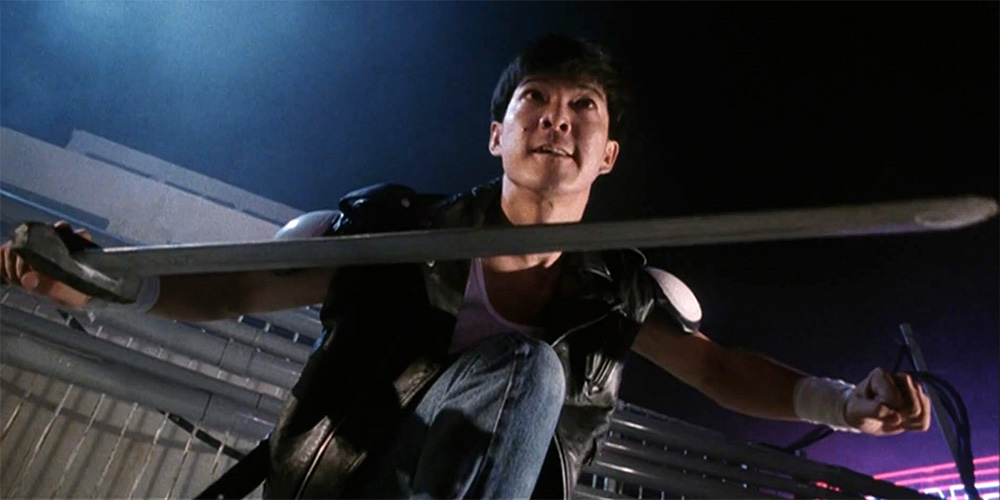 Blu-ray release: 'The Iceman Cometh'
---
88 Films are bringing the 1989 Hong Kong martial arts fantasy film 'The Iceman Cometh' (急凍奇俠) to UK Blu-ray on November 14, 2022.
Directed by Clarence Fok, the film revolves around a frozen Ming Dynasty royal guard and an equally frigid rapist-killer he is tracking who find themselves thawed out in modern-day Hong Kong. The cast includes Yuen Biao, Yuen Wah, Maggie Cheung, Frankie Ng, and Elvis Tsui.
Synopsis: When 16th-century Ming guard Fong Sau-ching (Yuen Baio) sets out to capture vicious rapist Feng San (Yuen Wah) both men end up falling into a glacier to be frozen in time. Thawed out by scientists over 300 years later, the confused guard must learn to cope with the modern world and continue in his quest to vanquish his opponent.
Features:
• Original Hong Kong version [115 minutes]
• Taiwanese version [127 minutes]
• Cantonese or dubbed English soundtracks [Original version]
• Mandarin or Cantonese/Mandarin hybrid soundtracks [Taiwan version]
• Audio Commentary with Kenneth Brorsson and Phil Gillon
• Audio Commentary with Frank Djeng and FJ DeSanto
• Audio Commentary with Bey Logan [archive]
• On Thin Ice – Interview with Clarence Fok
• Icing on the Cake – Tony Rayns on 'The Iceman Cometh'
• Cold as Ice – David West on 'The Iceman Cometh'
• Warrior Prince – Inteview with Yuen Biao
• Nemeisis – Interview with Yuen Wah
• 'The Time Warriors' opening and closing credits
• Before/After VFX comparison
• Hong Kong Cantonese trailer
• International 'The Time Warriors' trailer
• Yuen Biao action showcase
'The Iceman Cometh' is available to pre-order now from Amazon.co.uk.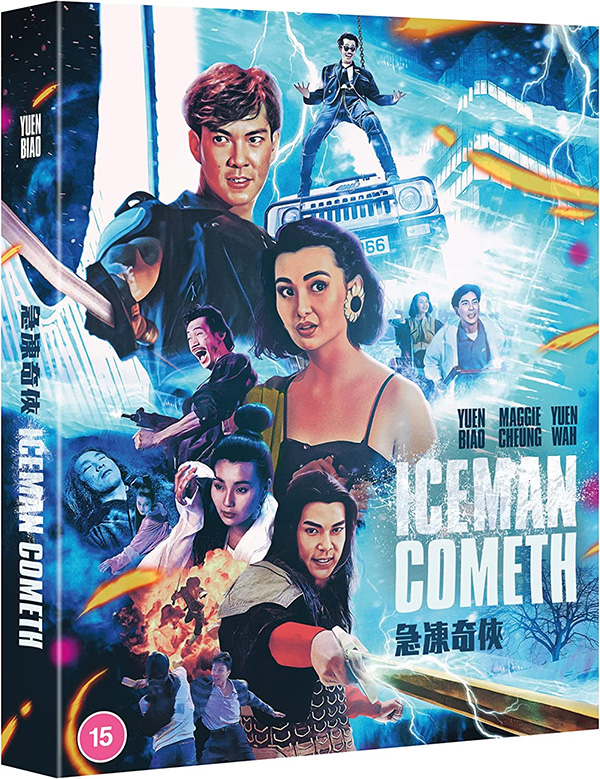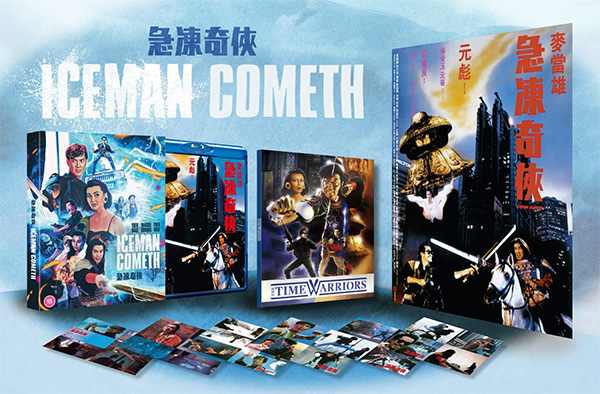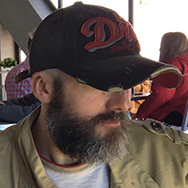 Latest posts by Phil Mills
(see all)