During the late 1980s and early 90s, Yuen Biao wound up being the star of several satisfying outings, including 'Righting Wrongs', 'Peacock King', 'On The Run' and 'Rosa'.  In the middle of this run of good fortune came 'The Iceman Cometh', a Sci-Fi martial arts actioner that pitted Biao against long-time friend and fellow Peking Opera school student, Yuen Wah.  At times, both stars have struggled to hold down leading roles and have often had to be content with playing second fiddle. For once though, 'The Iceman Cometh' gave both men the chance to clock up some real screen time.
In a ruthless period during the Ming Dynasty, a princess is brutally raped and murdered by the psychotic Fung San (Wah).  When the Emperor finds out, he blames his guardsman Ah Ching (Yuen Biao) for failing in his duties and offers him one last chance to bring the criminal to justice.  San has other plans though, and he steals the mystical Jade Buddha that, when used at the correct time, can grant the user the gift of a hundred lifetimes.  Unable to let him escape, Ching is drawn in by the bizarre Buddha's powers and the two ancient swordsman are transported forward to present day Hong Kong.  Confused by modern society, Ching is tricked into becoming a butler for a prostitute (Maggie Cheung) whilst San adapts to a new life of crime perfectly, utilising his sadistic attitude to great effect.  Will our hero be able to redeem himself and punish San or is he condemned to a life of servitude?
'The Iceman Cometh' is a typically enjoyable 80's Hong Kong romp. The film has a uniquely Chinese approach to the time travel story, with plenty of high octane action mixed with some entertaining comedy skits. Yuen Biao is one of the main reasons for its success, as he makes for an extremely likeable lead. Not only does he display great comedic timing for the 'fish-out-of-water' aspect of his character, but he also has a naive charm that is perfect for the romantic subplot. Yuen Wah is on equally fine form as the bad guy, and was in fact so good that he wound up being type cast as the villain for a large portion of his career. Maggie Cheung is the other major player and it has to be said that she is really the weakest of all the stars.  This by no means her fault though, as she really doesn't have a great deal to do other than play the damsel in distress.
The fight choreography for 'The Iceman Cometh' is generally very satisfying, with the two main duels between Wah and Biao being the obviously stand out moments. Both performers are extremely acrobatic and versatile, and the choreography makes great use of their physical talents. That being said, it does occasionally feel like the two men are holding back a little, and personally I think we've probably seen better from the both of them. There also seems to be very little undercranking here and, particuarly when watched alongside other classics, it does make the action look a touch slower than usual. However, this is probably me nitpicking and fans of the genre will definitely find much to appreciate here.
Minor gripes aside, 'The Iceman Cometh' remains one of Biao's finest leading man moments. It's packed full of great performances, enjoyable kung fu fights and a very unique story.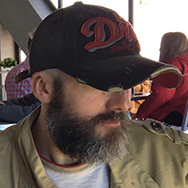 Latest posts by Phil Mills
(see all)