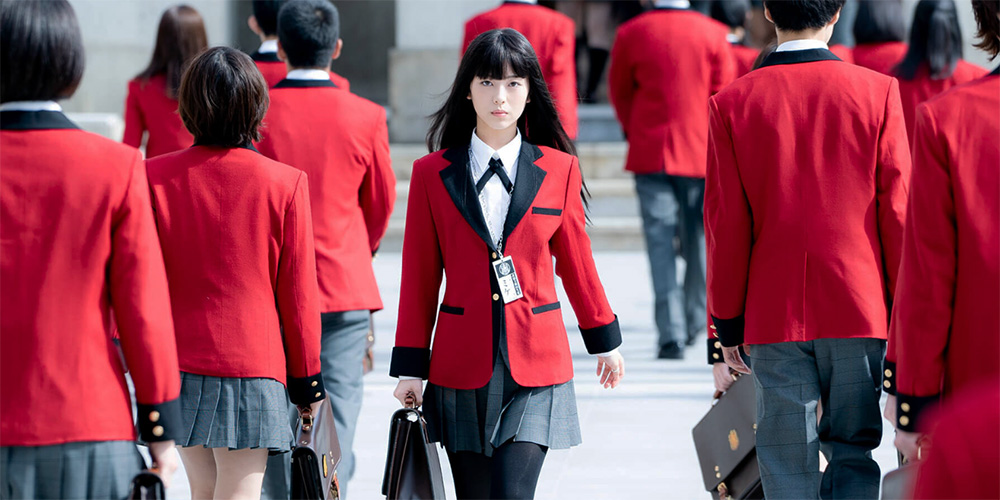 Teaser: 'Kakegurui The Movie'
'Kakegurui The Movie' (映画 賭ケグルイ) is an upcoming Japanese film adaptation of the manga series of the same name by Homura Kawamoto.
Directed by Tsutomu Hanabusa, the story follows a young girl who enrols at an elite school where students are judged by their gambling abilities. The cast includes Minami Hamabe, Mahiro Takasugi, Ruka Matsuda, Natsumi Okamoto, and Miki Yanagi.
Synopsis: Hyakkaou Private Academy is a prestigious institution for the privileged, which was first established 122 years ago. The students there are ranked by their gambling winnings. The winners receive everything including fame and fortune. The winners also dominates the losers. One day, female transfer student Yumeko Jabami (Minami Hamabe) arrives at Hyakkaou Private Academy. Yumeko Jabami has a pretty appearance, but she is a gambling maniac who loves high stakes.
'Kakegurui The Movie' opens across Japan in May, 2019.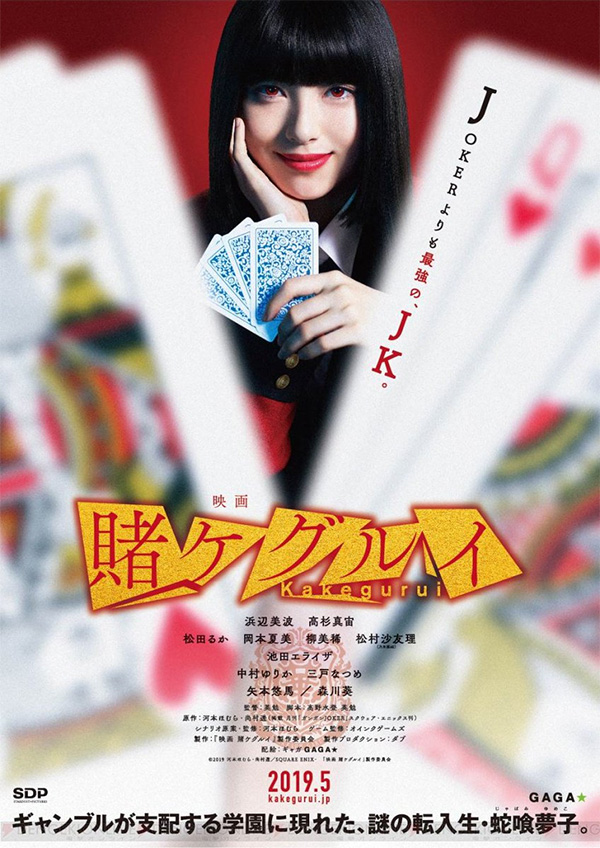 Synopsis by AsianWiki.
Film fan, anime addict, gaming geek, metalhead, and supreme dark overlord of Far East Films.
Latest posts by Phil Mills (see all)