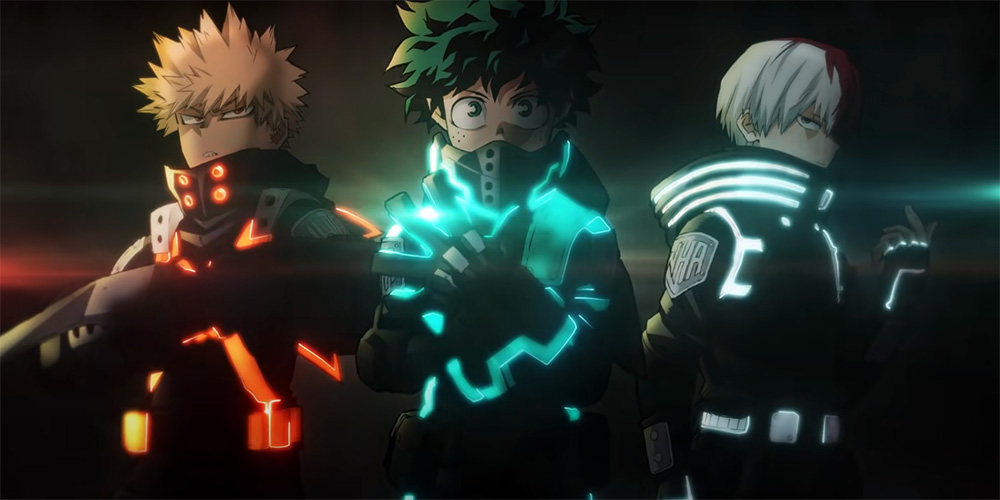 Teaser: 'My Hero Academia: World Heroes' Mission'
---
'My Hero Academia: World Heroes' Mission' (僕のヒーローアカデミア THE MOVIE ワールドヒーローズミッション) is a 2021 Japanese anime superhero movie directed by Kenji Nagasaki.
The film, which is the third feature length outing for the franchise, finds our heroes-in-training battling against a mysterious group determined to wipe out everyone who possesses a quirk. The voice cast includes Daiki Yamashita, Nobuhiko Okamoto, Yuki Kaji, Ayane Sakura, Kenta Miyake, Kaito Ishikawa, Toshiki Masuda, Aoi Yuki, Marina Inoue, and Tasuku Hatanaka.
Synopsis: A mysterious group called "Humarize" strongly believes in the "Quirk Singularity Doomsday theory" which states that when quirks get mixed further in with future generations, that power will bring forth the end of humanity. In order to save everyone, the Pro-Heroes around the world ask UA Academy heroes-in-training to assist them in forming a world-classic selected hero team. [Source: aitaikimochi]
'My Hero Academia: World Heroes' Mission' will open across Japan on August 6, 2021.