Heavily advertised and benefiting from a striking cover design, 'A-1' hit Hong Kong cinemas during the summer and looked to claw back some revenue from the Hollywood juggernauts that had dominated the period. Sadly, despite a strong cast that included Anthony Wong and superstar-actress-in-the-making Angelica Lee, the film made little impact at the box-office. Sometimes it seems that local audiences would prefer to spend their money on CGI-infested blockbusters than Hong Kong films, but 'A-1′ doesn't do itself any favours either.
Fashion reporter Elaine (Lee) is devastated to learn that her ex-boyfriend and fellow reporter Peter has been killed in a car crash. On returning home after this traumatic news, she is also confronted with a pair of debt-collectors (Wong and Kot) who are keen to recoup the boss' money from her. Although she fights them off and the police arrive, Elaine agrees not to press charges and the debt collectors apologise for the pressure in light of her bad news. One of the two, Fei (Wong), is an ex-policeman and, on reading the story of Peter's death in the newspaper, implies that it might not have been an accident. This remark sparks interest from Elaine who begins to investigate the tragedy and discovers that a cover-up is in place. Sympathetic Fei uses his police training to help Elaine piece together the story behind Peter's demise and, along with Fei's colleague (Kot) and a newspaper photographer (Chen), uncovers a plot tracing back to the son of a powerful business magnate whose involvement has been ignored by the authorities. Eventually though, those involved in the cover-up turn their attention to Elaine et al and try to continue the deception.
Although many of my reviews are peppered with criticisms of Hollywood, I would be the first to admit that there are certain genres that they excel in. The conspiracy thriller is one such example with films like 'The Conversation', 'The Parallax View' and even 'Enemy Of The State' expertly balancing paranoia with genuine suspense. Such films gradually increase their air of unease, trapping an everyday person in a world that is far more treacherous than they could imagine. The unfortunate thing is that 'A-1' just cannot conjure up anywhere near the same impact despite an initially intriguing premise.
'A-1' starts in a similar way to so many of the great conspiracy thrillers: the 'heroes' are shown in their mundane environments while external factors begin to envelop them. It is at this moment, though, that 'A-1' makes the cardinal mistake that proves impossible to reverse – it lets all of the tension ebb away with little consequence. Instead of the choking grip of paranoia and the threat of shadowy enemies, this thriller staggers along without any properly defined sense of urgency. Apart from one near-death situation and rumours of threats, there is nothing to stir up the vital atmosphere of fear. Such a significant deficiency turns this drama into a toothless tiger.
The unfortunate thing is that everything is in place for a film that should have been a welcome break from the norm. The narrative is not devoid of potential, but its handling effectively dilutes it. Meanwhile, the talented cast are mostly left in the doldrums with half-written characters; Anthony Wong's troubled past is a cliché too many while Angelica Lee's materialism and bizarre aping of U.S. hip-hop fashion is hardly likely to whip up sympathy for her character. Tony Leung Kar Fei is so twitchy and nervy as the newspaper editor that he immediately becomes the most suspicious person in the film. All three of these are fine performers and, despite said weaknesses in the writing, do the best they can with the material.
Although it's sad to see thrillers like this perform poorly at the box-office, it's far more disappointing to report that, despite the slick production values, 'A-1' cannot sustain any intrigue beyond its first ten minutes. There are moments of entertainment here, but the flat denouement sums up the lack of real polish that the preceding 100 minutes had provided.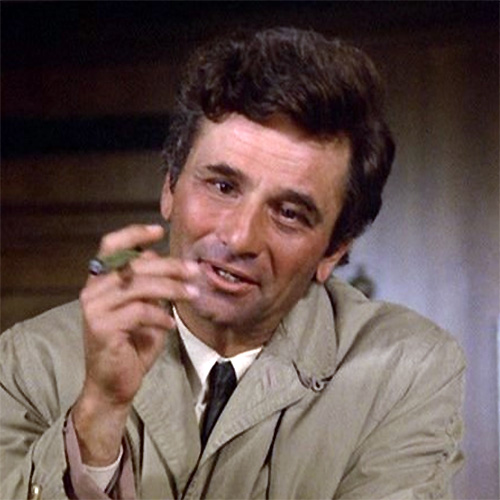 Latest posts by Andrew Saroch
(see all)