When undercover cop Hayata (Chiba) saves the life of a Yakuza boss, he becomes a trusted associate and is offered a way into the group. However, his first assignment is not an easy one as he must take out the leader of a rival gang who were most likely behind the assassination attempt. Unfortunately he misses but the other gang are suitably impressed by his skills and offer him more money to turn on his bosses. Hayata sees this as an opportunity to take out both gangs but if either of them discover his true identity then surely only death awaits.
Although the opening sequence of 'Yakuza Deka: The Assassin' sees Sonny Chiba sporting one of the most humorous outfits known to man, the movie itself is sadly a significant step down from its predecessor. Up until around the half way mark, the film feels like nothing more than a shot-for-shot remake of the original with several scenes recreated almost to the letter. To make matters worse, the production emits a noticeably rushed feeling that seems to cut out entire segments of the story just to get to the next action sequence. Luckily, there is something of a renascence once the "double-cross" element of the story is introduced but even this really isn't enough to make up for what is already a very messy affair.
Action-wise, 'Yakuza Deka: The Assassin' is equally as uninspiring as the plot and suffers badly from the film's overall pacing. Despite boasting a few nice ideas, such as a ski slope chase and a shootout on the side of a cliff, each sequence seems to be over before you know it and is often interrupted by some inane attempt at humour. The film also frustratingly avoids putting Chiba up against any notable opponents and, in a similar vein to first film, finishes off the henchmen in a very disappointing manner. Likewise, the finale also opts to copy the style of the original and contains a drawn out chase that finds Chiba dangling from a helicopter for what feels like an eternity.
While it may still be an adequate time filler, 'Yakuza Deka: The Assassin' is really nothing more than a carbon copy of the first film. Fans of Chiba will undoubtedly find elements to enjoy but it's the lack of originality that really disappoints and makes this one of his weakest films to date.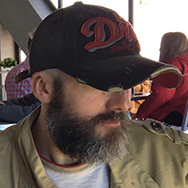 Latest posts by Phil Mills
(see all)