Bruising, bare knuckle, fight flick from the can-do-no-wrong team of Scott Adkins and Jesse Johnson, 'Avengement' is a brute force blast. Re-teaming for the sixth time (and bringing along other regular collaborators such as Louis Mandylor and Luke LaFontaine), the duo go all hard-bastard, British gangster this time around. Adkins is Cain who is out for vengeance against his fierce mobster brother Lincoln (Fairbrass). Banged up for a botched job, Cain is left for dead inside a deadly prison, but while Cain was a lowly two-bit criminal on the outside (forever in his brother's shadow); inside he's turned into a lethal killing machine. Burning with rage at his brother's disloyalty, Cain transforms himself into a vicious beast who, once escaped and on the run, sets in motion a plot of revenge against his brother and former gang, as they all converge on their pub hideout for one last fight.
'Avengement' is a dark, brutal and rarely lets up over its 80-minute runtime in its pursuit to deliver revenge fuelled carnage. Distinctly British in tone, Adkins and Johnson mix it up again delivering something different from the ultra-violent comic book 'Accident Man' or the sun soaked violent LA pulp of 'The Debt Collector'. While still jammed with fight action the duo this time have gone for a more down and dirty approach: less acrobatic martial arts of say 'Accident Man' or 'Triple Threat' and more bone crunching, meat and potatoes fist fights of 'The Debt Collector'. Not a bad thing at all and the fights still shine with Adkins proving a feral beast as he cuts through swarms of gangster scum. The end fight blow out, set in a locked-in pub, is certainly worth the build-up of the more short and sweet fights that pepper the film.
Adkins is a force of nature here, let off the leash both fight and dramatic wise. Transformed from a somewhat meek character into a full-on feral beast with an insatiable thirst for revenge, he dominates the film. Backed -up by a great ensemble supporting cast with Craig Fairbrass giving good menace as Lincoln, Adkins also gets some good scraps with like of Ross O'Hennessy, Mark Strange and Beau Fowler (though would have been great to see him cut loose a little more!). It does all get a little wide-boy, everyone trying to out-gangster one another on occasion with the inevitable need to drop the C-word becoming a little comical. Still, Johnson keeps the reins tight and this is first and foremost a fight flick with a nice side of exploitation. It's dark, gory in places and has a fantastic score (from composer Sean Murray) that gives proceedings a welcome feel of an 80s Italian exploitation film.
Adkins and Johnson go full force here and while it may not be to everyone's taste, 'Avengement' is another hit for the duo and showcase for the unprecedented talents of Scott Adkins.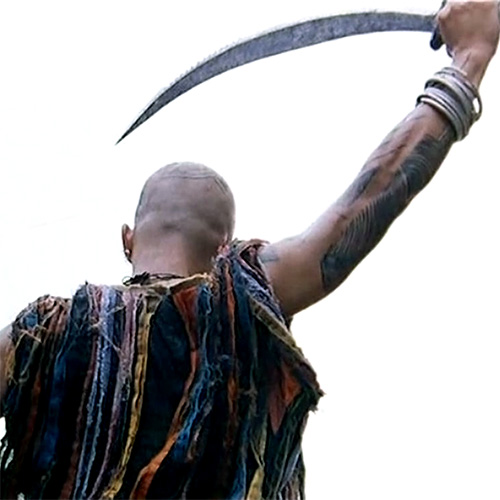 Latest posts by Andrew Skeates
(see all)