Every once in a while a film comes along that not only breaches the boundaries of international filmmaking but also manages to find its way into the mainstream market without even having to try.  'Battle Royale' is just one such film that seems to have enjoyed success thanks to its startling approach and risque storyline.
In a time when children run riot with no respect for their elders, it's time for a new law to be instigated!  Under the terms of the survival program, known affectionately as 'Battle Royale', a carefully selected group of kids are transported to a faraway island before being given the glad tidings that they must fight it out until there is only one survivor.  In this particular instance, it's a class of 9th Graders that are chosen and we must watch as, slowly but surely, they begin to ease into their situation and the countdown begins to see who will emerge victorious.
The keyword for this film really has to be originality which it screams throughout.  So many of today's films achieve notoriety thanks to established parameters that echo through the majority of the big screen extravaganzas but 'Battle Royale' really does take a refreshing form of attack.  There is no long-winded explanation behind the characters or any kind of attempt to rationalise the mindless violence but instead, we are left with a film that blasts you into a grotesque world where teenage arrogance is unforgivable and the adults will fight back, no matter what the costs!  The resulting effect is a picture that really allows you to be swept along with the film without ever having to understand more than the basics, achieving pure unadulterated entertainment.
The action that fills the majority of 'Battle Royale' certainly owes more to Japan's history of horror movies than to the intricate kung fu seen in present-day Hong Kong flicks. Bloody shoot-outs prominently occupy the screen, accompanied by some larger-than-life hand-to-hand combat that always ends in a suitably gruesome conclusion.  Heads roll, limbs fly and innocent blood is splattered about the place but all of it seems somewhat fitting in this bizarre situation.
'Battle Royale' is a fast-paced, intense and emotionally charged film that goes where most filmmakers would never dare and produces a highly recommended movie for fans of all genres.  It's also one of those rare films that leaves the audience with several thought-provoking dilemmas and will remain a talking point amongst friends for some time to come.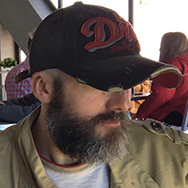 Latest posts by Phil Mills
(see all)