It's very great joy that I can now agree with everyone else about Dante Lam: his earlier acclaimed works were not just empty promises regarding his long-term career, despite what the past decade may have implied otherwise. 'Beast Stalker' is as good as many early reviews have said and its success is not just an accident – the man behind the lens does know what he's doing!
Obsessive detective Tong (Tse) leads a team of fellow officers to stop the nefarious activities of a a gang of armed robbers lead by mastermind Cheung (Philip Keung), managing to alienate his colleagues in the process. In an ensuing car pile-up that leaves the detective, his assistant Sun (Liu Kai Chi) and their target seriously injured, chief prosecutor Ann's daughter is accidentally killed in the carnage. Tong recovers physically, but mentally can never come to terms with what his actions have lead to and removes himself from public life while Ann holds him personally responsible.
Cheung eventually recovers and a date for him to be prosecuted is set with Ann determined to take on the role herself. The accused is well aware of the evidence stacked against him and sends a message to his men to kidnap Ann's youngest daughter, Ling, and force her to fix the trial in his favour. Tong regularly visits Ling at her school in an attempt to come to terms with the past and is present when tortured foot soldier Hung (Cheung) is sent to take her away.  Hung escapes and awaits the day of the trial to see if Ann makes the decision that will ensure the safe return of her daughter. Tong will not let this crime go, however, and calls on old friend Sun to help track down the victim while both sides of the law remain completely unaware. Yet it isn't too long before Ann realises Tong's intentions and, more worryingly, so does Cheung's gang.
'Beast Stalker' opens with a strangely mellow soundtrack and innocuous shots of Hong Kong's concrete landscapes, a pleasant change from the usual audio assault that greets the beginning of many thrillers today. It also serves the purpose of allowing the story's inherent tension to simmer gently under the surface until, by the conclusion, it reaches an emphatic boiling point. Some indication of just what Dante Lam's intentions are is revealed in a tightly-wound opening fifteen minutes that probably rank as the most impressive period the director has ever constructed. Full of diegetic noise and shots of urban decay, this excellent beginning may have been the only thing of note if it were to have appeared in most of Dante Lam's recent work. Yet 'Beast Stalker' does not relent, does not allow moments of exposition that follow to unduly dilute the atmosphere and does not let the viewer out of the cast-iron grip of the narrative.
Thrillers about personal redemption, botched kidnaps and flawed heroes are nothing revolutionary, but when they are executed with such aplomb they certainly stand out from the crowded field. Lam builds a particular Hong Kong world for the story, using Cheung Man Po and Tse Chung-To's exceptional cinematography to emphasis the grit, grime and constant industrialisation of the surroundings – a long way from the usual travelogue shots of The Peak glistening in the mid-morning sun. The environment of 'Beast Stalker' is what gives its familiar elements new life and suddenly the clichés become important components in the production's power.
Much will be said of Nick Cheung's award-winning performance as stoic killer Hung whose inner-demons are ingeniously revealed as the story evolves. Rightfully so: after such a long time wallowing in the role of 'The Next Stephen Chow' – something he patently never was despite many directors' intentions – he is building a canon of accomplished performances that have now reached their critical apex. Nicholas Tse, however, has been strangely absent from the commendation and as the equally troubled Tong this is probably one of the roles he'll be most encouraged to see in his portfolio. With the acclaim showered on 'Beast Stalker' and its cast and crew, this must be a definitive turning point in the varied careers of Lam, Cheung and Tse – let us hope so anyway.
Not just one of the best thrillers to emerge from Hong Kong in a good few years, but also as good as many that have been released throughout Asia over the artistically-rich 21st century, 'Beast Stalker' is flicker of hope in an industry that has slowly been invaded by its imitators. Though the film is slick, an opulent budget is not what makes it so involving – it is the intelligence behind the camera and the performances in front of it. These are the elements that should push Hong Kong cinema onwards through this difficult phase.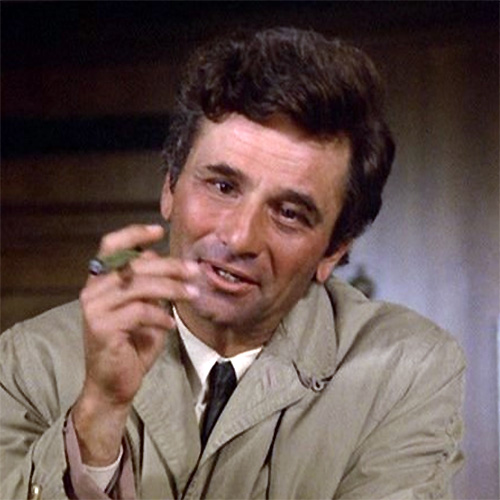 Latest posts by Andrew Saroch
(see all)