Action cheapie from the lates 80s/early 90s when these Philippine shot actioners were a dime a dozen, that's elevated in quality thanks to the always awesome Karen Shepherd. She's a cop who sets off in search of her wayward father who is the target of a bunch of goons who want money owed to them. Tagging along with her is her hunk beau Andrew Stevens and the two kick an almighty amount of ass as they try to avoid the gang of goons and encounter all kinds of confusing low budget action silliness.
Director Teddy page made a ton of these action clunkers back in the day ('Final Reprisal', 'Blood Ring', 'Fighting Spirit' plus many, many more!) and while it's far from his best (check out his 'Phantom Soldiers' for some crazy action awesomeness!) it does boast Karen Shepherd in a lead role kicking lots of ass: and that's always a good thing. Real life martial arts champion and seen high kicking her way through the likes of 'Righting Wrongs', 'Mission of Justice', 'Operation Golden Phoenix' and the crazy fun starring vehicle 'Terminator Woman', she may not have had as prolific a career as say Cynthia Rothrock, but she was always a formidable screen presence and fighter. Not least here where she gets to kick a load of butt in a surfeit of short and sweet crunchy punchy fights (that erupt about every 7-8 minutes!) and even gets a cool one-on-one showdown with one of the head bad guys come the finale.
Page stuffs the film with lots of cheap but violent tinged and stunt dangerous action and while Shepherd could run rings around her co-star Stevens, he brings a bit of acting cred to proceedings and even holds his own in the fight scenes. Plus come the end he gets to run around with a massive machine gun and rocket launcher blowing shit up real good. An abundance of action and Shepherd are the real reasons to see 'Blood Chase' and if you can leave the need to be overly critical at the door, 'Blood Chase' is some unfussy, silly and action-packed late-night entertainment from a bygone era.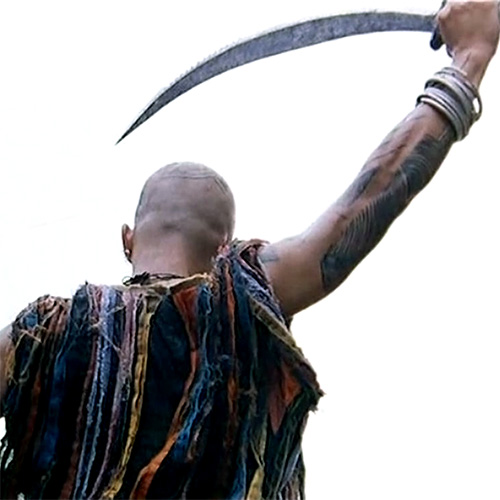 Latest posts by Andrew Skeates
(see all)