Chee Keong Cheung follows up his fun debut flick, 'Underground', with the more ambitious, 'Bodyguard: A New Beginning'. 'Underground' was a fast and fun fight flick that entertained due to its competent fight scenes and a unique and fresh spin on a tired formula. Working with a bigger budget, a starrier cast and a wider scope, Keong Cheung sets out to fuse drama and action for a dark tale of gangster life. Leung (Sze) is Wong's (Richard Ng) number one bodyguard. Sent to England to look after a mysterious woman from Wong's past, Chloe (Langton), Leung finds his loyalty and emotions are put to the test as he begins to form a relationship with Chloe. Meanwhile, back in Hong Kong Wong is under threat from rival gang boss Kai (Tagawa) who has fallen in league with Wong's traitorous son, Yuen (Carl Ng).
Cheung has made an ambitious film for his second feature that is miles away in tone from his previous film, 'Underground'. Setting and filming the action on two different continents certainly elevates 'Bodyguard' from its low budget roots. The concept of a highly skilled bodyguard falling for the one he has been sent to protect is hardly groundbreaking in cinematic terms but kept lively thanks to the impressive central performances. Sze might not say much but he still manages to bring a requisite amount of emotion to the role of the serious bodyguard and shares good chemistry with Langton. Though looking somewhat bemused as to what is going on some of the time, Langton brings an emotional edge to her character and manages to standout among a cast full of tough talking men. There is also good support from Hong Kong and Hollywood veterans Richard Ng and Cary-Hiroyuki Tagawa and martial arts whiz Mark Strange continues to impress as one of the many assassins sent to kill Leung. But it is Carl Ng (son of Richard) who steals the film. As the conflicted son of Wong, Ng delivers a powerful performance as a man gone bad but who is fighting to regain the good in him.
There is also plenty of Hong Kong style action, though the film builds to it rather than jumping in right away. Sharp, tight and delivered with brutal impact, the action may not be intricate or overly flashy but suitable for the tone Bodyguard is aiming for. There is an excellent chase through a shopping mall, an eye catching fight that introduces Mark Strange and several other fighters and the ending is satisfyingly brutal and action packed. Overall, 'Bodyguard' finds a comfortable groove between drama and action never forgetting about either aspect and always making sure we care for the characters no matter how many fists are flying.
Cheung is still honing his craft but is getting better with each film. Don't go in expecting a full blooded action epic as 'Bodyguard' has much more going on. It may be a little rough around the edges (but what low budget film isn't?) but its ambition and heart is in the right place and if given a chance, 'Bodyguard: A New Beginning' is an often rewarding experience.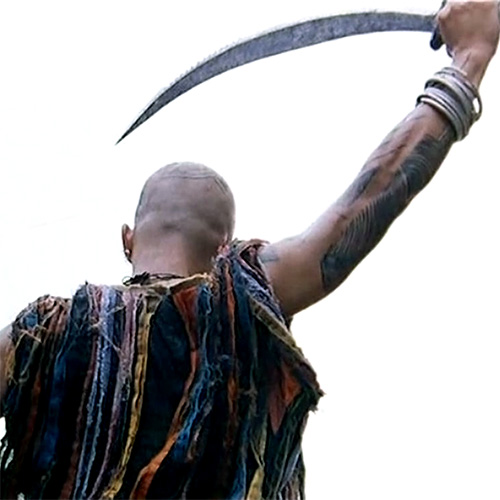 Latest posts by Andrew Skeates
(see all)