Scott Adkins returns to one of his signature roles in this fourth instalment of the 'Undisputed' franchise and, much like Parts 2 & 3, he and the film deliver. Boyka, now very much on the road to redemption (having been the bad guy in Part 2), is living a life outside of incarceration but still partaking in paid bouts for money and to prove he is the complete fighter. When his seemingly shifty but actually well intentioned manager secures him a shot at the big leagues, Boyka looks set to leave the life of a hustler fighter behind. However, the one last fight he has to secure his place in the big leagues ends in the accidental death of his opponent. Reassessing his need to fight and prove himself, Boyka sets off to find his slain adversary's wife and seek redemption once again. But when he learns said wife is in debt to a ruthless mobster, Boyka takes it upon himself to free her from the criminal's grip and once again finds himself in the midst of violence, tournament fights and corrupt prison wardens.
This welcome addition to the series may not stray too far from the path already set but certainly dishes out the impressive fight action and allows Adkins to further develop the anti-hero Boyka. Despite a few brief stops within prison walls this chapter is refreshingly free of the slammer as Uri Boyka continues to right himself and put his life back together. While still a bad ass fight machine, Boyka is less a snarling beast and more of a person this time around and it's great to spend more time with this unlikely popular action hero. Likewise the introduction of Alma (Teodora Duhovnikova), the wife of Boyka's former opponent, is a nice change of pace, the scenes and chemistry she shares with Boyka nicely undercutting all the testosterone meaning there is a little more character in between all the violent action.
Yet this is a fight film and carries on the tradition of the previous sequels of serving up some finely crafted fight sequences. The action scenes flow just as fluidly as they did in Parts 2 & 3, this time expertly choreographed by Tim Man ('Ninja 2', 'Raging Phoenix') and should sate any martial arts fan. Adkins continues to be at the top of his game and goes above and beyond in the fight action. From sustained and exhilarating one-on-one fights with Emilien De Falco ('District 13: Ultimatum') and Brahim Achabbakhe ('Pound of Flesh', 'Tekken 2'), to a 2-on-1 duel, to an epic showdown with tattooed man-mountain Martyn Ford, Adkins/Boyka serve up the epic fight action the franchise has become legendary for.
Some may baulk at series director (and saviour) Isaac Florentine sitting this round out (though he's still on in a producing capacity) but fear not, incoming helmer Todor Chapkanov more than steps up to the plate. The film has a slightly more polished look this time around and the pace clips along at a satisfying rate. This far into the franchise over-familiarity fatigue may be starting to settle in but with just enough development to make it feel fresh, not to mention stellar fight action, 'Boyka: Undisputed' is first rate martial arts action and another win for the always great Adkins.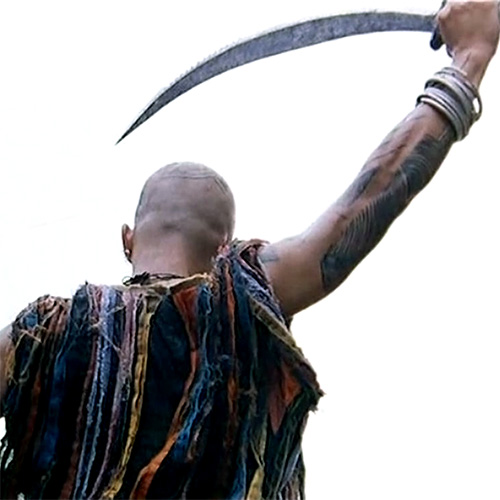 Latest posts by Andrew Skeates
(see all)