Ace action stars Scott Adkins and Dolph Lundgren team up for the fifth time to deliver an enjoyably old school punchy-crunchy actioner. Lundgren also returns to the director's chair for the first time in over ten years, that sees him and Adkins as two down on their luck blokes in need of some fast cash. When the two of them get wind there is a massive cash haul stashed in the derelict bowels of the soon to be demolished Castle Heights Hospital, the pair race to get their hands on it. However, there is also a team of tooled-up mercenaries also looking for the money and the two every-men must team up, rather than fight one another for the money, if they hope to survive the deadly would-be soldiers and get out of the abandoned hospital before it's blown up.
Short and sharp, 'Castle Falls' brings some great violent action come the second half along with giving Adkins and Lundgren meaty roles to get their teeth into. The flick has a sort of blue-collar vibe as the leads are struggling to make ends meet and need the hidden drug money to pay medical expenses/debts and start new lives. The two bring grit to proceedings which wisely takes its time to get to all the punchy action, so we know why these two characters are in such a desperate need to go to such lengths to get the hidden cash. Lundgren and Adkins are just as gifted in the acting chops as they are in the action ones bringing credibility to events, and Lundgren shoots in an economical style seemingly all on location giving the flick a gritty edge.
Once the narrative has all characters converging on the derelict hospital, Lundgren then ups stakes with some effectively staged fight scenes as he and Adkins defend themselves from the armed bad guys and try desperately to get out of the building with the money before it goes boom. Choreographed by the great Tim Man ('Accident Man', 'Ninja: Shadow of a Tear') the fights are satisfyingly crunchy and brutal, delivering the fight thrills we expect from the two stars. The bad guys are efficiently menacing and there's good support from Vas Sanchez, who befriends Adkins's character and gets caught up in all the chaos.
It may be a little slight for the more cynical out there and both action stars have trod similar ground before, but 'Castle Falls' is an effectively unfussy flick that delivers the meat and potatoes action. Good to also see Lundgren back in the directors' chair as he's helmed some fun action films in the past ('The Defender', 'The Mechanik', 'Command Performance') and knows how to get the best out of a small budget. Fun stuff.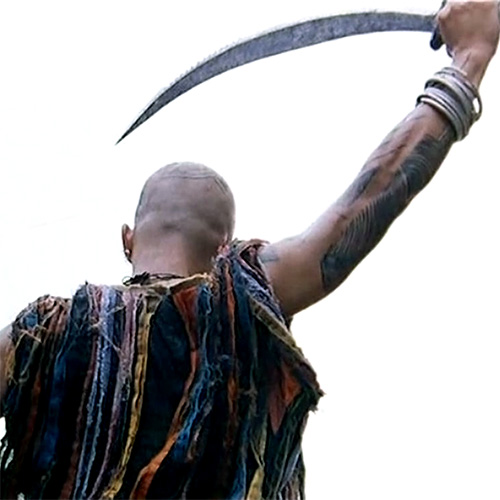 Latest posts by Andrew Skeates
(see all)